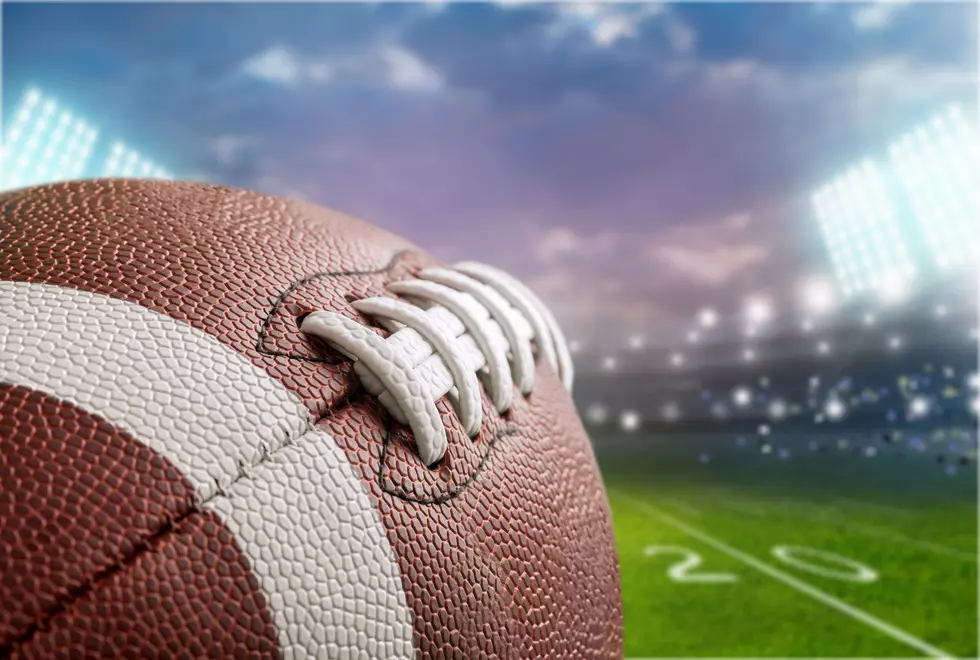 Key 5A Football Match-up Friday
Getty Images/iStockphoto
Only three Idaho high school football teams remain unbeaten in the top two classifications, Rocky Mountain and Eagle are 4-0 in 5A and Kuna 4-0 in 4A.
The latest media polls are out and Rocky Mountain and Kuna top the standings in their respective divisions and both are unanimous picks.
This Friday the Grizzlies host Centennial and are favored to win easily. Kuna is also a big favorite in their game against Thunder Ridge,
The intriguing game Friday is actually our McDonald's game of the week on 630 The Fan as second ranked Eagle hosts number three Mountain View. Join me for all the action starting at 7pm.
Highland and Coeur d A'lene complete the 5A top 5.
As for the 4A standings, following no.1 Kuna is Nampa, Bishop Kelly, Vallivue and Hillcrest.
One week from Friday Vallivue will host Kuna and that will be our McDonald's game of the week on 630 The Fan. Meantime this Friday night Bishop Kelly will host Middleton. The Vikings are ranked 6th in this weeks poll but have been ranked as high as No.1.
A pair of Treasure Valley teams remain in the 3A top 5 with Homedale second and Weiser third. Homedale in fact receive 3 of the 8 first place votes with the other 5 going to Sugar-Salem who is number one.
In a couple of other notes:
There were 13 classification changes in Idaho high school sports statewide according to the Idaho High School Activities Association. In the Treasure Valley the most significant was Kuna having to leave 4A next year to compete at the 5A level.
Meantime, Skyview will remain at 5A after their request to drop to 4A was denied.
And for what it's worth, check 105.5fm on your radio dial. Just saying!