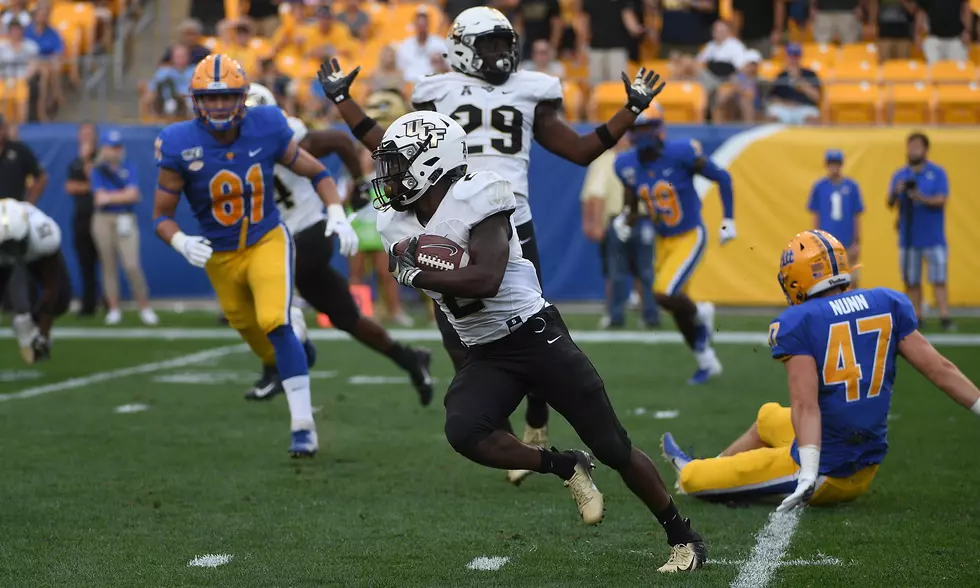 Boise State-UCF Announce Football Series
Getty Images
The two Group of 5 teams fighting for poll position and New Years Six Bowl opportunities have announced a home and home football series.
Boise State will play UCF in 2021 in Orlando with the Knights coming to Boise in 2023. The two have never met before in football.
Boise State Athletic Director Curt Apsey saying "I believe this is a match-up that college football fans throughout the country want to see."
Just this week the Bronco's gained the upper hand in the battle for a New Years Six Bowl by climbing to 15th in the Coaches football poll and 16th according to the AP Media poll.
The Broncos jumped from 22nd by beating Air Force 30-19. UCF meantime fell from 15th to 23rd and 24th in the polls after losing 35-34 to Pittsburgh.
The home and home series announcement loads up the non conference schedule for Boise State:
In 2021 BSU will play UCF and BYU on the road and host Oklahoma State and UTEP.
In 2023 BSU will host UCF and Oregon State and play at Michigan State and BYU.