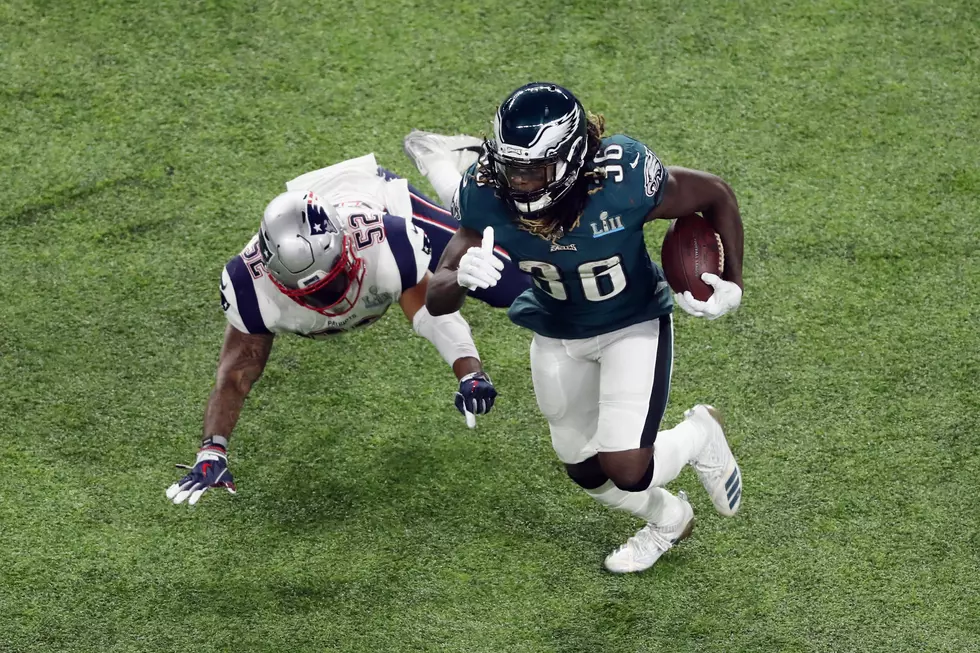 Jay Ajayi Makes Seven Super Bowl Broncos
Getty Images
Christian Petersen
Then there were seven....seven former Boise State Broncos with Super Bowl rings.
Ajayi had 9 carries and 57 yards helping his Philadelphia Eagles to a 41-33 win over New England in Super Bowl 52.
It's been quite the ride this year for Ajayi who was traded from Miami for a myriad of speculated reasons but what ever the impetus the trade worked out pretty well for Jay and the Eagles.
So can you name all seven Broncos with Super Bowl wins on their resume?
Jay Ajai 2018 Philadelphia Eagles, Marcus Koch 1988 Washington, 2006 Kimo Van Oelhoffen Pittsburgh Steelers, Daryn Colledge and Cory Hall of the Green Bay Packers in 2011, Matt Paradis Denver Broncos in 2016 and Shea McClellin of the Patriots in 2017.
If you're counting, that's three straight years with a former Boise State player winning a Super Bowl ring. Now that's impressive and as Dan Patrick would say on his 630 The Fan radio show, that qualifies for a stat of the day!