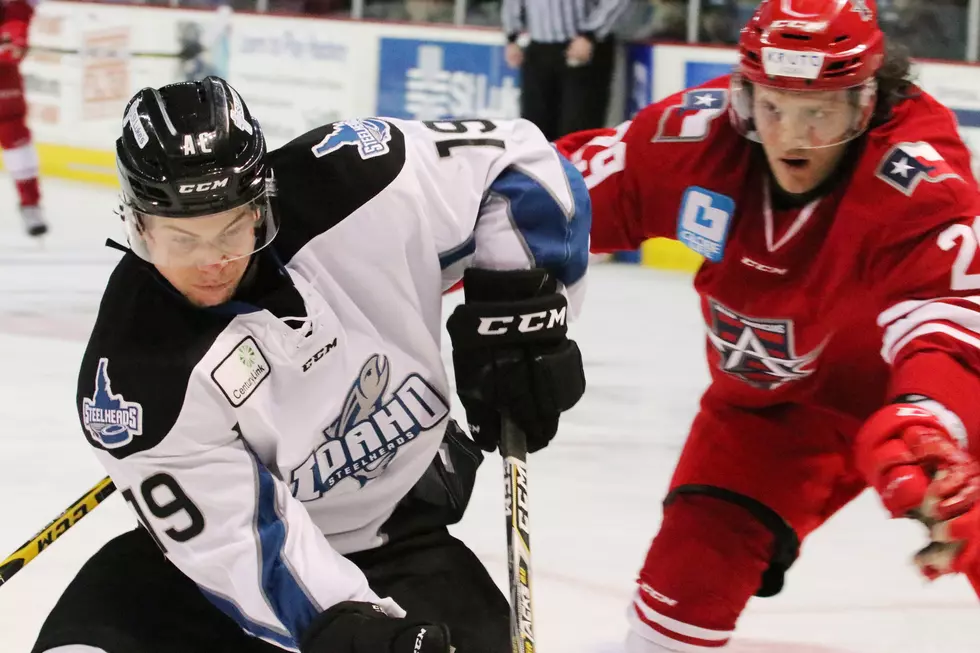 The Idaho Steelheads on Playoff Life Support
Steelheads down 2-0 to Allen
Once again the Idaho Steelheads are on playoff life support, in danger of exiting the ECHL Kelly Cup Playoffs after the first round for the fourth straight season.
Idaho closed the regular season red hot with a 9-0-1 record and had the home ice advantage against the Allen Americans in the first round.
That ice melted away following a 3-2 loss Friday night and a 5-4 defeat on Saturday. Once again the Steelheads find themselves in deep trouble because the next three games will be in Allen, Texas starting Wednesday.
Idaho will have to win two of the three in Allen to even get back to Boise for a game six. The Steelheads have made the ECHL playoffs 21 straight seasons, that's as long as Idaho has been a franchise and the longest current playoff streak in pro-hockey.
All of that good stuff pales when you consider each of the last three seasons Idaho has been ousted in the first round of the playoffs and once again they're just hanging on for dear life.
It's not that Idaho played poorly at home both losses were by just one goal but after seven straight home wins and having not lost since the middle of March, has Idaho lost it's playoff mojo?
Obviously game three Wednesday will be critical for the Steelheads. Lose that game and go down 3-0 and it might just be time to pull the plug.