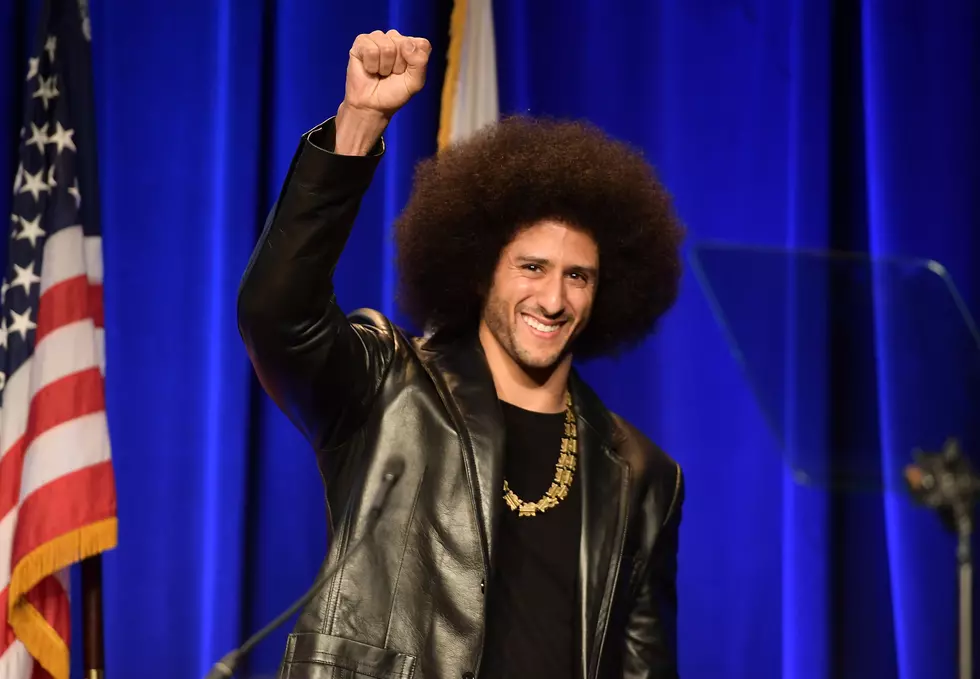 What's Up With Colin Kaepernick?
Getty Images
The Seattle Seahawks just wanted to know if Colin Kaepernick had a plan for how he'd handle himself off the field in 2018 if given a chance.
Kaepernick said he didn't have a plan so Seattle canceled their plan to meet with him and discuss a backup role to QB Russell Wilson.
We all know the Kaepernick story about kneeling during the national anthem and while many support his reasons, they don't agree with his platform.
That has been the wedge keeping Kaepernick from ever playing again in the National Football League. The NFL is 100% supportive of American veterans and their sacrifices to defend the American flag.
Most folks probably don't remember what Kaepernick's protest was all about just that it disrespected the flag and America.
The sad part of all of this is the fact the reason Seattle is even considering Kaepernick is that they cut backup Trevone Boykin in the wake of domestic violence allegations. Talk about the frying pan to the fire!
Kaepernick just doesn't get it! He needs a plan. He doesn't have to change his beliefs but he needs to understand it was never his message, but rather his presentation that needs to change. Until then, he'll struggle to have a role with any NFL team.