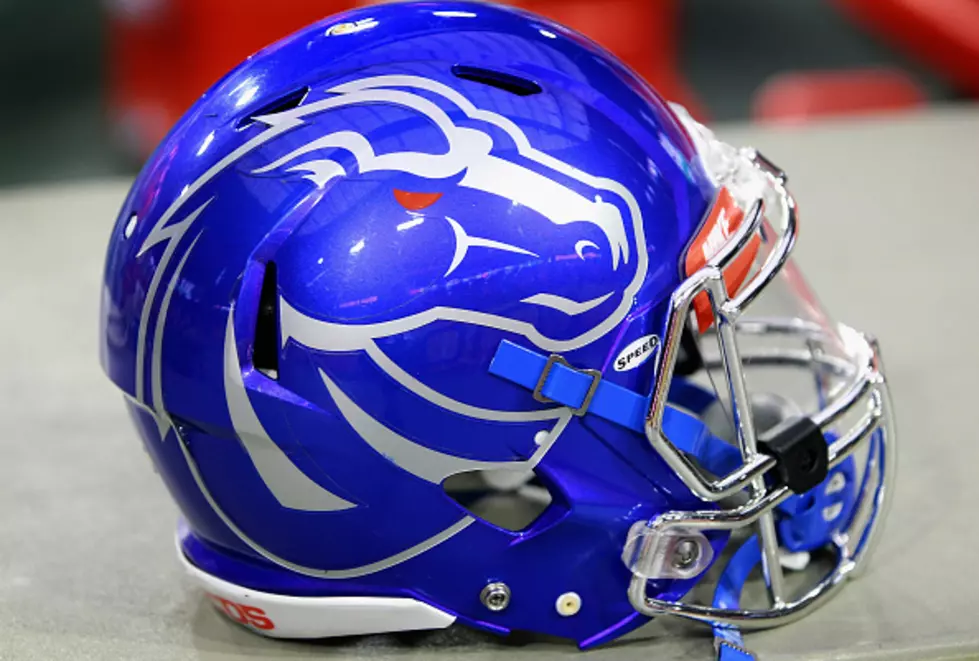 Big Finish to Spring Football at Boise State
Getty Images
This weekend is a lot more than just the annual spring football game at 3:30 p.m. Saturday. Here is the entire game plan for the finish of spring football:
Tickets to the Spring Game are only $10. All tickets are general admission and can be purchased at the Athletic Ticket Office beginning at noon the day of the game, or in advance at BroncoSports.com/tickets.
Complimentary parking is available in the East Stadium Lot. Lots are scheduled to open at 11:30 a.m.
The Stueckle Sky Center will open at 1:30 p.m., and the main stadium gates (A, D, N and P) will open at 2:15 p.m. Schedule posters will be distributed at each of the gates prior to the start of the scrimmage.
Following the game, access to The Blue will be available to all Spring Game attendees.
HALL OF FAME RECOGNITION
Prior to the start of the Spring Game, at approximately 3:20 p.m., Boise State will honor its 2018 Hall of Fame Class, which includes Graham DeLaet (men's golf), Abigail Ferguson (women's track & field), Eleni Kafourou (women's track & field), Kellen Moore (football), Nate Potter (football), Paul J Schneider (radio play-by-play) and Gabriel Wallin (men's track & field).
ANNUAL GEAR SALE
In conjunction with the Spring Game, Boise State Athletics will hold the equipment room's annual gear sale inside the Allen Noble Hall of Fame. The sale will open for members of the Bronco Athletic Association at noon, and then to the general public at 2 p.m. The sale will end at 3:30 p.m.
TAILGATING PREVIEW
Tailgating for the Spring Game will be open on DeChevrieux Field, the Broncos' grass practice facility, beginning at 2 p.m. In addition to food offerings from Aramark, fans will have an opportunity to check out tailgating options available for purchase for the 2018 season.
FORMAT
The team will be split into two squads, matching Boise State versus the Broncos. The Broncos will drive toward the Broncos' end zone, and Boise State will drive toward the Boise State end zone.
Traditional football scoring will be in place, and change of possession will feature live special teams.
The first half will consist of two 10-minute quarters under standard clock-operating procedures. The second half will feature eight-minute quarters and a running clock.