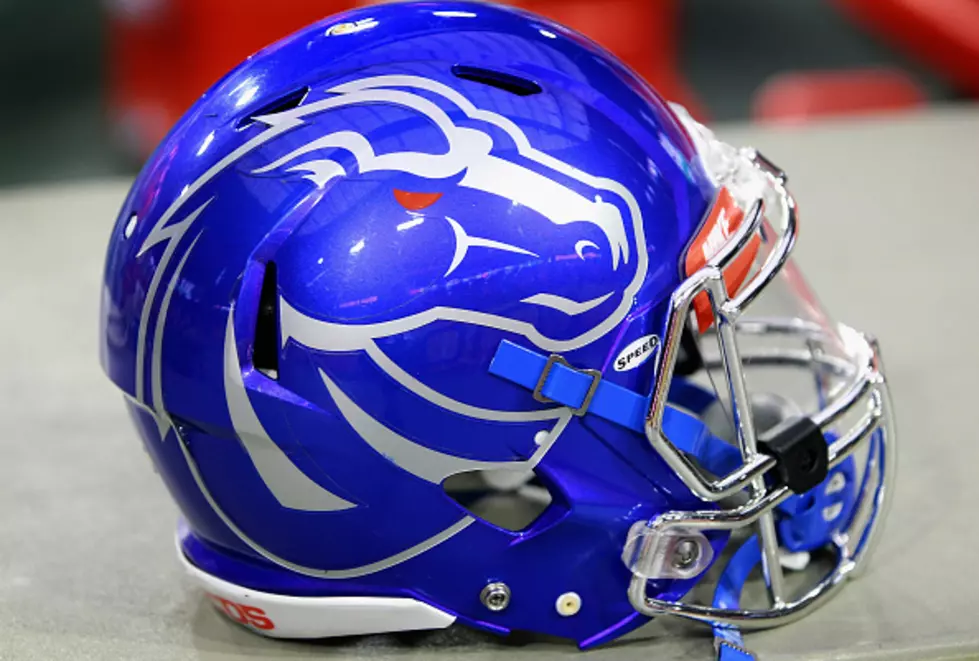 Boise State Football Comes to a Stadium Near You Friday
Getty Images
The Boise State football veterans will take the field Friday at 10 a.m. and the 2018 college football season will officially be underway.
It's the week football fans have been waiting for since last December as the Broncos begin the final preparations for a season filled with hope, anticipation, promise and challenges.
Boise State head coach Bryan Harsin will meet with the media on Thursday at 3 p.m.fr his first official press conference of the season. Harsin of course met with the media last week in Las Vegas and won't have much if anything new to say Thursday except for the fact it's the night before practice and all through the locker room the vets and newcomers are stirring!
Just 32 days until game day and the start of an interesting September where two of three games are on the road against quality opponents in Troy September 1st and Oklahoma State September 15th. A home game against UCONN will be sandwiched between on September 8th.
It's not an easy way to get the ball rolling but nothing is easy these days in college football as parity reigns and on any given Saturday the best team might not win if they aren't ready to play.
So fasten your college football seatbelt the wait is almost over.