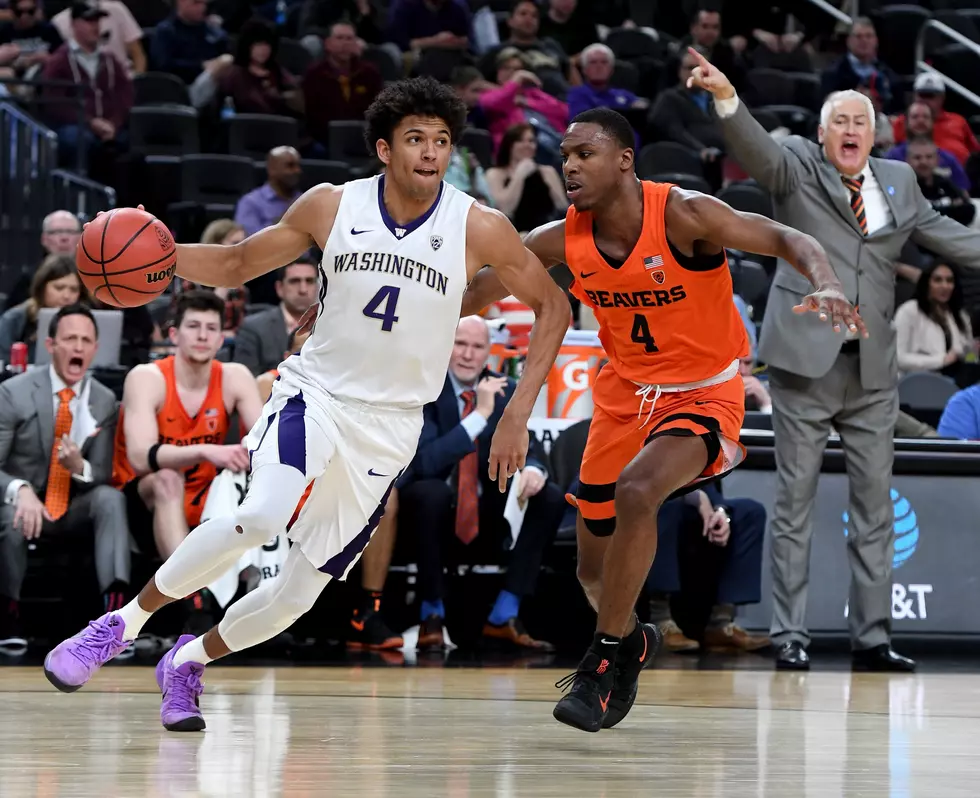 Washington and NIT up Next For Boise State
Getty Images
The good news is Boise State received an NIT invitation as a #4 seed. The bad news is Boise State will have to travel to play a #5 seed in Washington Wednesday in Seattle. The Broncos who needed to win the Mountain West tournament to qualify for the NCAA tournament also had to forgo hosting the Huskies because Taco bell arena is hosting the NCAA Tournament. Talk about adding injury to insult
The Broncos finished the season 23-8 after losing to Utah State in the quarter finals of the Mountain West Tournament 78-75.. Washington is 20-12 lost to Oregon State in the first round of the Pac-12 Tournament but also beat Kansas and Arizona this year.
Similar stories for both teams, will the great team show up or just the good team! Both have to play great to win.
The winner advances to face the Saint Mary's-Southeastern Louisiana winner. Saint Mary's is a #1 seed.
By the way don't be shocked when you see a few of the NIT rules changes:
* The 3-point line is 20 inches further out to equal international play
* The game will be played in four 10-minute quarters not 20 minute halves
* Free throws will be shot after 5 fouls in each quarter
* Shot clock resets to 20 seconds after an offensive rebound