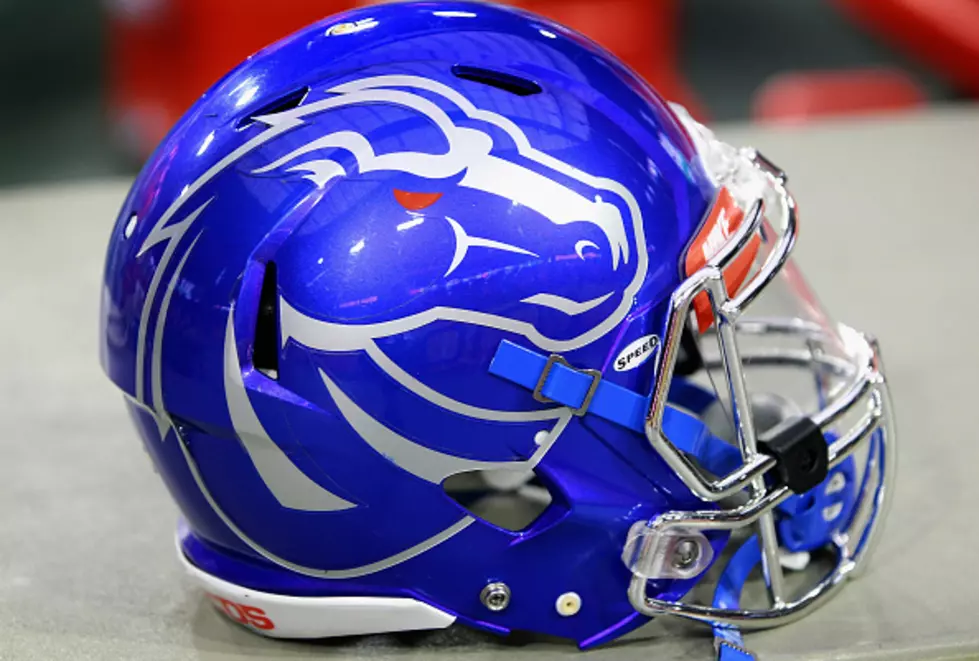 Spring Football Just Part of March Madness
Getty Images
When it rains it pours. College basketball is just hitting it's stride for March Madness and some folks are already talking about spring football.
Spring football starts next Monday at Boise State, the same week Boise State hosts the first and second rounds of the NCAA Basketball Tournament at Taco Bell Arena.
That's right eight basketball teams will come to Boise next week to begin their road to the final four. So lets just get crazy and throw spring football into the frenzy.
I can only handle so much madness. Who knows, right now the Boise State men and women plus the Idaho men and women all have a shot at making the NCAA basketball tournament. The Bronco women are one win away, the Idaho ladies two wins away.
The men still have to win three straight for a guaranteed trip to the dance but even if none of those four qualify, eight tournament teams will come to Boise next week and Taco bell arena will be packed for both rounds.
Who has time for spring football? Actually, that's how I have to look at it. Spring football is for the coaches and players not the media and fans.
It's great the football team has things to work on but as fans we don't have to worry about that until September.
So I'm just going to worry about the basketball aspect of March Madness and who to pick in the office pool, or whether I even want the pressure of an office pool compared to just enjoying the madness with no dog in the fight.
Plus there are like five family birthdays this month!
Enough, this blog has sufficiently driven me mad.