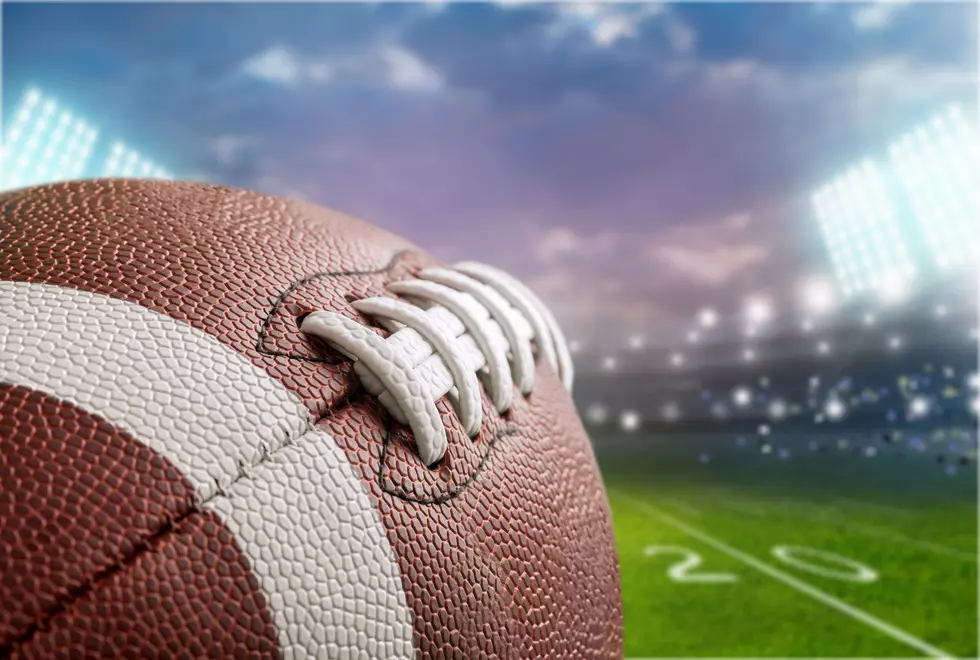 Semi Final Time in Idaho High School Football
Getty Images/iStockphoto
Five Treasure Valley teams remain in contention as the semi finals begin tonight in the Idaho High School football playoffs.
Rocky Mountain stands alone in 5A, Middleton, Kuna and Nampa will fly the 4A flag and Homedale is the lone local hope in 3A.
The Rocky Mountain Grizzlies host Rigby tonight at 7pm. Rocky is 10-0, ranked no.1 and riding a 22 game win streak. The defending state 5A champions will be favored tonight but the Trojans come to town off a thumping of Eagle last week and we all remember that Eagle took Rocky Mountain to overtime before losing 16-13.
Rigby at 8-1 is more than capable of handling the Grizzlies if they can handle the long bus ride from East Idaho.
Blackfoot will also take the Friday bus trip as they travel to play at Nampa. Blackfoot is 10-1 and riding a 9 game winning streak plus their starting quarterback, Craig Young is back following a wrist injury.
Nampa at 8-3 is making their second straight state semi final appearance and with senior quarterback Donovan Estrada at the helm the Bulldogs are a better than even bet to win at home.
Middleton and Kuna do battle in Kuna. The Kavemen are are 11-0 and riding a magical season. Don't expect that to end tonight.
Tomorrow the 3A semi finals will feature a pair of unbeaten teams so something has to give. 9-0 Timberlake will be at 10-0 Homedale for a 1pm kickoff. The difference in this game is simply home field advantage.