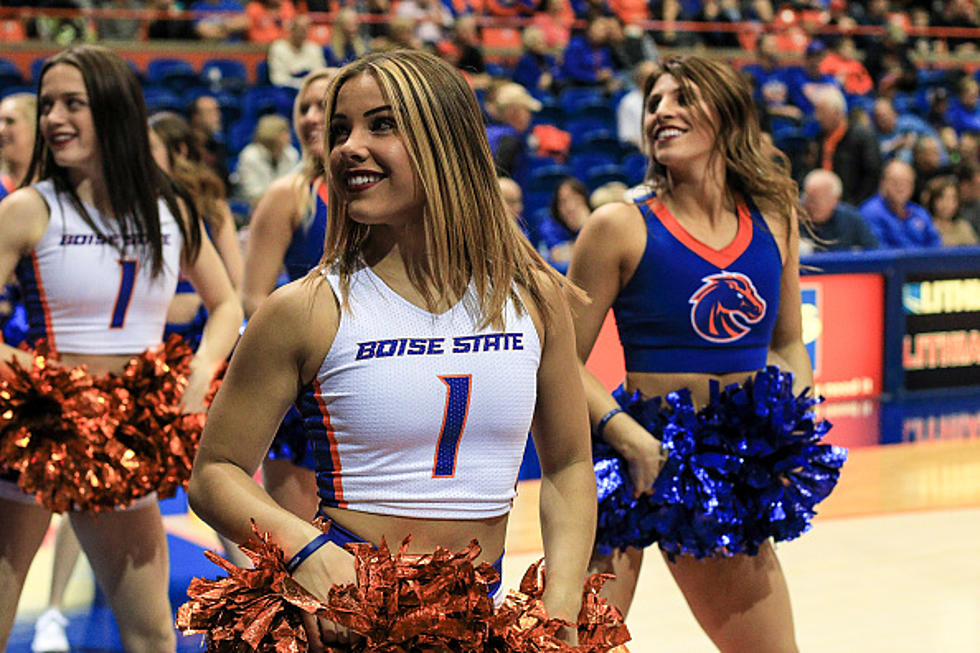 Boise State Athletes Shine as Students
Getty Images
Sometimes we forget just how hard it is to be a successful student-athlete. After all just trying to succeed as a student has it's challenges but when you add the extra stress of practice, travel, meetings and everything that goes into being part of an elite athletic program excelling in the class room takes on an added degree of difficulty.
Boise State student-athletes not only faced the academic challenges but did so at record levels this fall. The University just released the All Mountain West Academic fall teams and the Broncos placed a school record 67 student-athletes from five different sports on the All Academic list.
The Bronco's 67 recipients also tied Utah State for the most in the conference!
A student-athlete must be a starter or a significant contributor to his or her athletic team and maintain a cumulative grade point average of 3.0 or better.
The BSU football team led the league with 31 honorees, the women's soccer team had 15, women's cross country 8, volleyball 7 and men's cross country 6.
Below is a list of all 67 athletes on the Fall Academic All-MW Teams:
MEN'S CROSS COUNTRY (6) Chandler Austin Riley Campbell Jeff Lautenslager Rhys Park Andrew Rafla Yusuke Uchikoshi
WOMEN'S CROSS COUNTRY (8) Alexis Fuller Sarah Hastings * Minttu Hukka Jordan Jacob Kyra Lopez Clare O'Brien * Brenna Peloquin Amy Pfaff
FOOTBALL (31) Will Adams Travis Averill Steven Baggett Brock Barr Kellen Buhr Garrett Collingham Matt Cota Alec Dhaenens Mason Hampton Reid Harrison-Ducros Elliot Hoyte Jake Knight Darren Lee Sonatana Lui Alexander Mattison Sam McCaskill John Molchon Kekoa Nawahine Gabe Perez DeAndre Pierce Jake Roh Brett Rypien Thomas Sperbeck Andrew Tercek Leighton Vander Esch Sean Wale Ben Weaver Blake Whitlock Cedrick Wilson Ryan Wolpin Mario Yakoo
SOCCER (15) Laura Buck Madi Campbell Hailey DeVries Janelle Flores Eva Herrera McKenna Kynett Falon Miller Michelle Reed Mikayla Schachtell Kristina Serres Raimee Sherle Addison Standlee Sarah Taylor Jessie Vogel Allegra Weeks
VOLLEYBALL (7) Laney Hayes Sierra Nobley Maddy O'Donnell Maddi Osburn Sabryn Roberts Emily Sullivan * Janell Walley