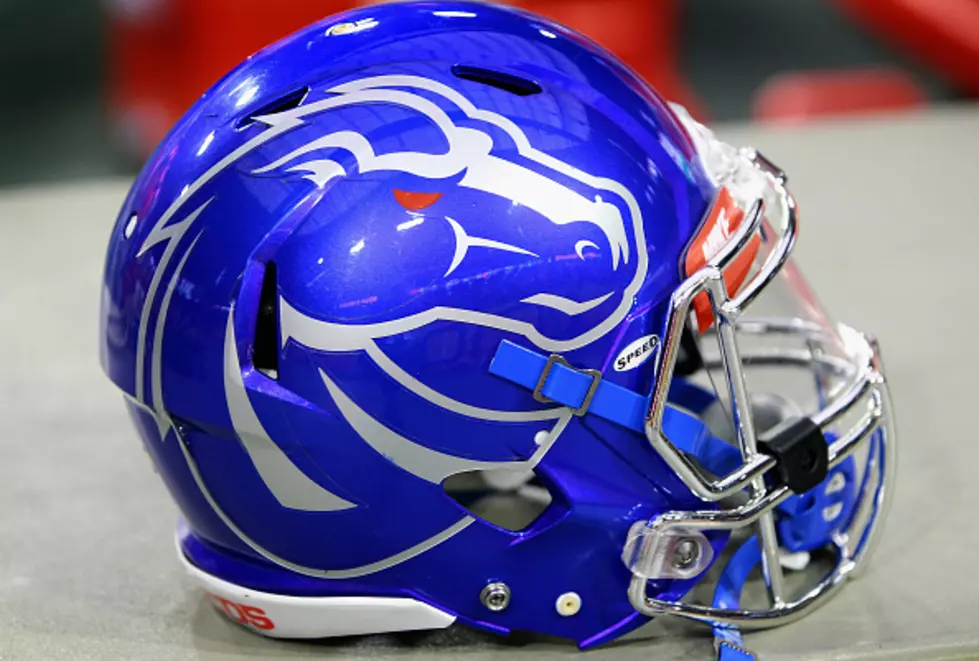 A Merry Recruiting Christmas at Boise State
Ralph Freso / Getty Images
The Boise State football coaches had a Christmas Wish List of 17 players and they felt good about the verbal commitments received but signing is always the litmus test of their recruiting efforts.
Throw in the added element of this years first ever early signing period and who knew what to expect. It didn't take long to find out as the signings came in fast and furious this morning with all 17 players now signed as Broncos.
Among the signees is local defensive standout Keegan Freeborn a 6-1 310 pound lineman from Rocky Mountain.
Also from Idaho Is Cole Ramseyer a 6-4 230lb tight end from Coeur d'Alene High.
Normally signing day isn't until February and indeed there will be a February signing period however this early signing window has proved to be nice Holiday Cheer for Boise State coaches.
Here is a list of those who have signed their National letters of Intent with BSU:
Keegan Freeborn, 6-1 310lb defensive lineman-Rocky Mountain High, Meridian, Idaho
Cole Ramseyer, 6-4 230lb TE Coeur d'Alene High
Stefan Cobbs, 6-0 170lb WR Keller, Texas Fossil Ridge High School
Danny Smith, 5-11 205lb RB Oxnard High, California
Andrew VanBuren, 5-11 196lb RB West Hills, California Chaminade Prep
Phillip Mills, 6-3 220lb LB Menifee, California Paloma Valley High
Brandon Hawkins, 6-3 210lb LB Georgetown, Texas High
DJ Schramm 6-1 215lb LB Fresno, California Clovis West High
Scale Igiehon 6-2 327lb NT Del Valle, Texas High
Kekaniokoa Gonzalez 6-2 286lb OL Santa Ana, California Mater Dei High
John Hightower, 6-4 185lb WR Hinds Community College Landover, Maryland
Demitri Washington, 6-5 235 LB Solana Beach, California Santa Fe Christian High
Billy Bowens, 6-1 175lb WR Redlands, California East valley High
Garrett Curran, 6-5 285lb OL El Cajon, California Granite Hills High
Chris Mitchell 6-0 190lb DB Mission Viejo, California High
Khalil Shakir, 6-0 180lb WR Vista Murrieta, California High
Kukea Emmsley, 6-4 230ln LB Kapolei High, Hawaii