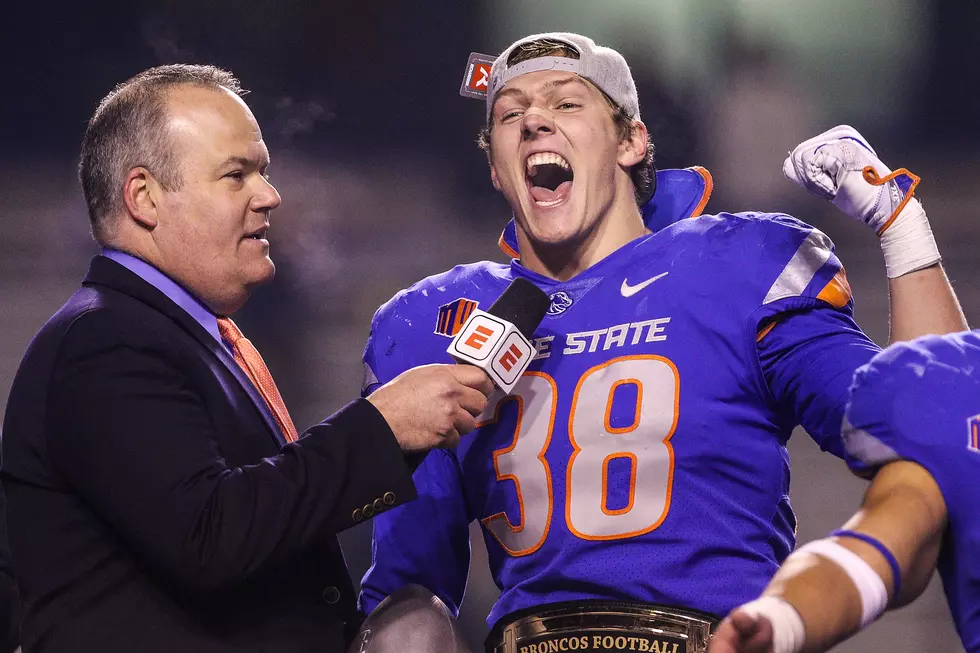 Poster Boy for NFL Draft Dream
Leighton Vander Esch
Truth is stranger than fiction so it should come as no surprise an 8-man football player from an Idaho town of barely 400 people has a chance to be a first-round NFL Draft pick.
Leighton Vander Esch grew up in Riggins, he's grown into a  6-4 255-pound linebacker and today is in the big city of Dallas anxious to hear his name called in the NFL Draft.
Vander Esch walked on at Boise State, earned a scholarship, had a stellar junior season, opted to skip his senior year for the draft and then killed it at the NFL combine and has 5 teams mentioning him as their possible first-round pick.
Dallas seems the most interested and could take him with their 19th overall.
If Vander Esch is taken 19th he'd tie Shea McClellin of Marsing as the second highest NFL pick of a Boise State player.
McClellin went 19th in the first round to Chicago in 2013. Ryan Clady to Denver as the 12th overall pick remains the highest ever BSU selection.
Vander Esch would become the 5th Bronco to be drafted in the first round along with Clady, McClellin, Kyle Wilson to the Jets 29th overall in 2010 and Doug Martin to Tampa Bay the 31st overall pick in 2013.
You're invited to join 630 The Fan from 5 p.m. to 7 p.m. today at Wingers Restaurant and Alehouse in Meridian for our NFL Draft Party.
One lucky guest will win wings for a year, we have an NFL lounging chair to give away, Boise Music Festival tickets to hand out, even memberships to Gold's Gym.