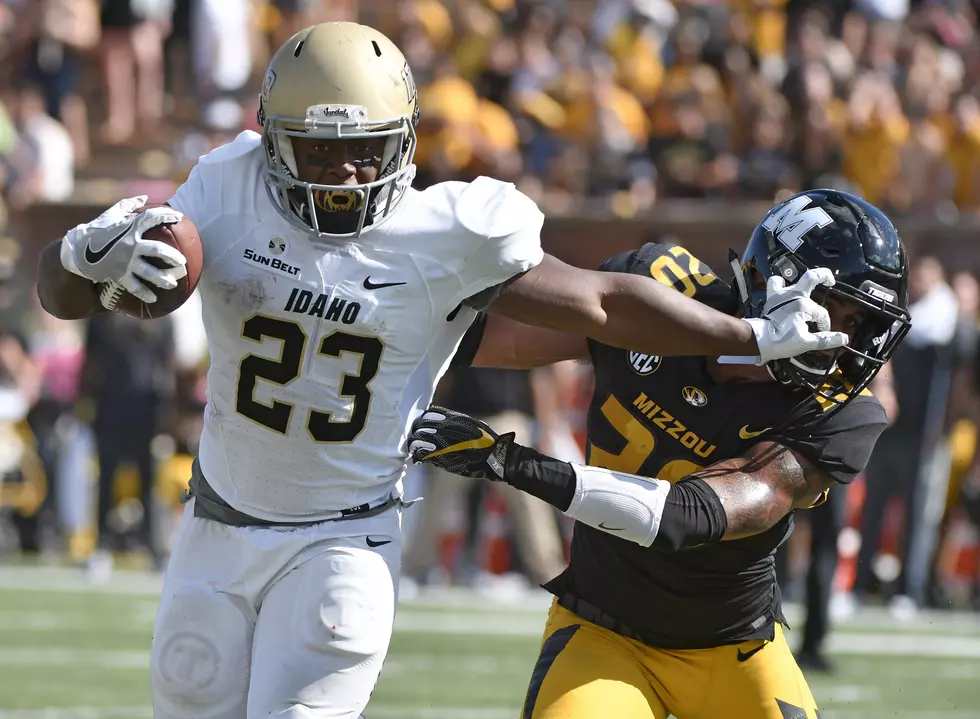 Idaho Vandals to Play Traditional Afternoon Football
Getty Images
Boise State football fans don't envy Idaho Vandal football except for one thing, the Vandals afternoon schedule of kickoff times.
Idaho has announced that all five of their home games in the Kibbie Dome will kickoff no later than 3:30 pm Pacific time.
In fact the first four home games will begin at 2 p.m. Pacific time (3 p.m. Mountain) and the big showdown with Montana on November 10th will begin at 3:30 Pacific.
It's a kickoff schedule the likes of which Boise State fans have clamored for but have settled for the reality that most games will start 8 p.m. or later.
Even on the road Idaho games will be afternoon starts. U.C. Davis at 4 p.m. pacific, Idaho's game at Idaho State in Pocatello will start at 3:30pm Mountain Time and the Vandals clash at Eastern Washington will kickoff at high noon pacific.
It's like the olden days when football was for Saturday afternoon. Again a reminder that 630 The Fan is your home for Idaho football live broadcasts and they begin September 1st with Idaho @ Fresno State.