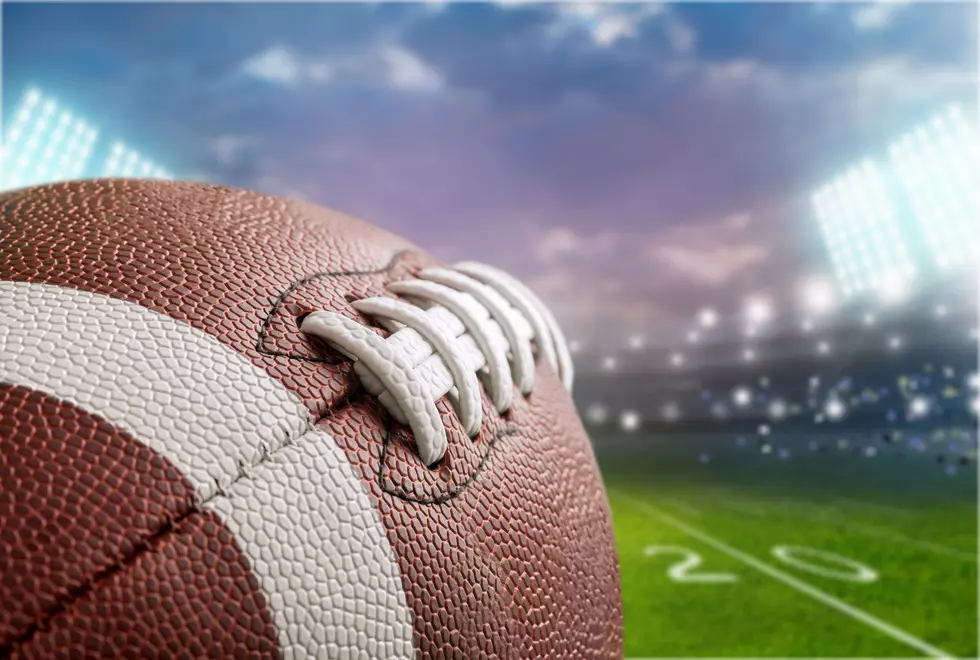 Centennial-Timberline Game of The Week
Getty Images/iStockphoto
All of a sudden Thursday's Centennial vs.Timberline football game at Dona Larsen Park has playoff and standing implications andit's the 630 The Fan McDonald's game of the week.
Timberline had lost 12 straight games heading into last Fridays game at Meridian. The T-Wolves trailed 25-6 with 2 minutes to play and on a Friday the 13th, a 13th straight loss looked like a done deal.
Remember though there was a rare Friday the 13th full moon and the T-Wolves were about to do some howling!
Timberline quarterback Andy Peters threw for an 81 yard touchdown to close the gap to 25-13. Meridian recovered the onside kick but went three and out and Timberline scored again to make it 25-20 with seconds to play.
This time Timberline recovered the onside kick and as time ran out, Peters hit a receiver in the end zone and Timberline beat Meridian 26-25.
Centennial meantime held on to beat Skyview 26-25 as the Patriots improved to 2-1. Timberline is 1-2 and that makes Thursdays game an important showdown for both teams in regards to any playoff hopes.
630 The Fan will be on hand to bring you all the action, a special Thursday night edition of the McDonald's Game of the week 7pm kickoff.