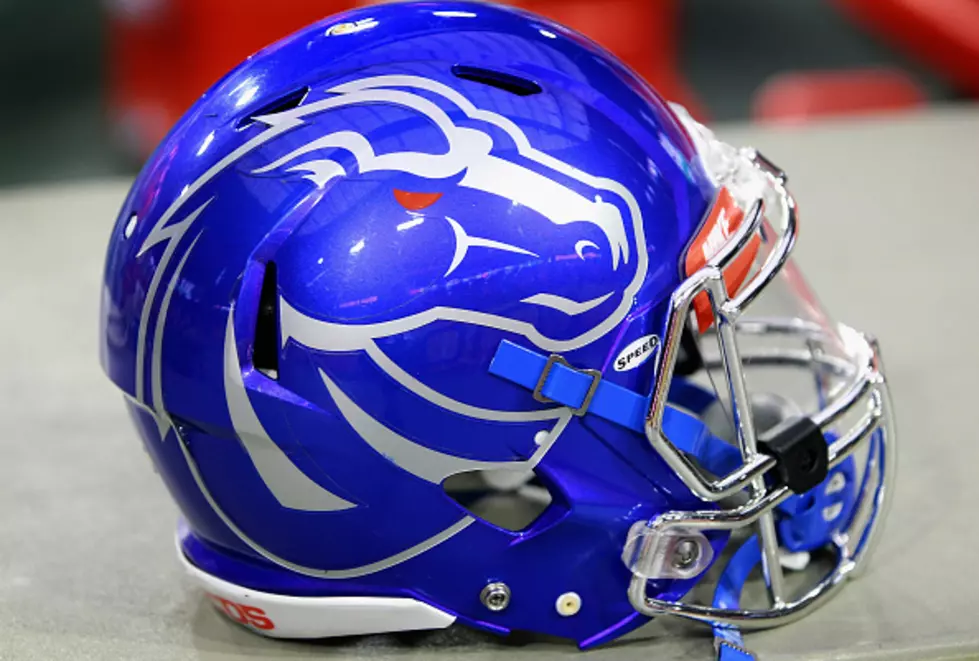 BSU-BC is Ranked18th Best Among 39 Bowl Games
Getty Images
Apparently everything has to be ranked and that includes the college football bowl schedule.
In all there will be 39 Bowl games played and of those Boise States showdown with Boston College at the First Responders Bowl in Dallas at the Cotton Bowl December 26th is ranked the 18th best match-up. Boise State is currently a three point favorite.
The Boise State-Boston College Bowl is the highest ranked bowl involving a Mountain West team.
The next best is the Las Vegas Bowl this Saturday ranked 21st with Fresno State vs. Arizona State.
None of the other Bowl games involving Mountain West teams are ranked any higher than 32nd of 39 and that's the Frisco Bowl where San Diego State plays Ohio.
The New Mexico Bowl between Utah State and North Texas is ranked 33rd and the Hawaii Bowl pairing of Hawaii and Louisiana Tech is 34th.
The Top three ranked Bowl games are:
1st The Orange Bowl Oklahoma vs. Alabama, 2nd The Cotton Bowl Clemson vs. Notre Dame and 3rd The Rose Bowl Washington vs. Ohio State