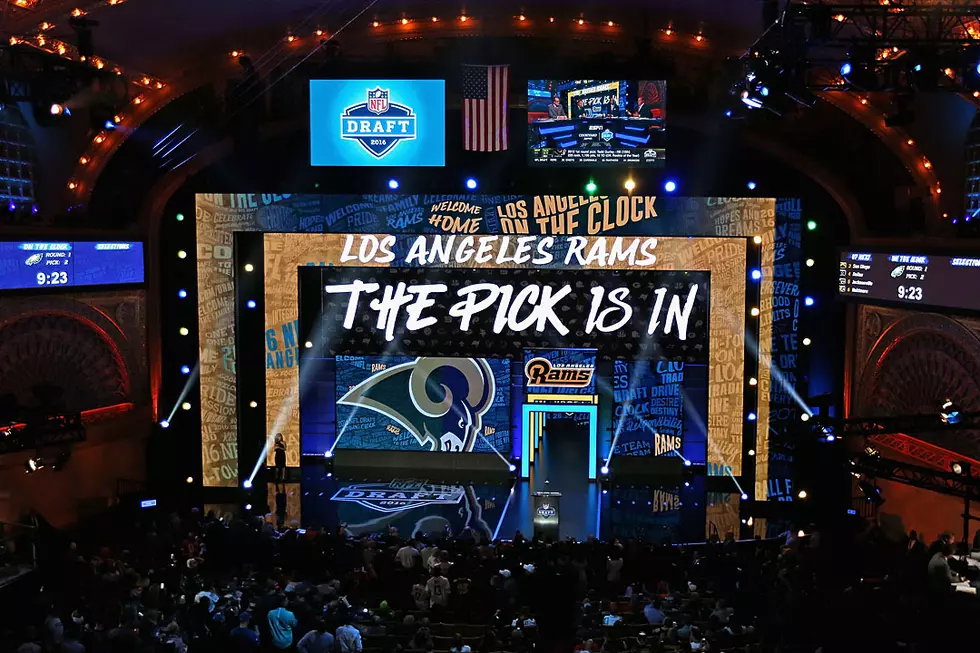 630 The Fan NFL Draft Party
Getty Images
The NFL Draft has become somewhat of a sports phenomena, so much so I wouldn't be surprised to see a campaign to make it a national holiday!
For the time being it's a great excuse to find a place to party and 630 The Fan has done just that. From 5 p.m. to 7 p.m. on Thursday, April 26th you are invited to join us at Wingers Restaurant and Alehouse just North of Ustick and Eagle Road.
Not only will we bring a bunch of Boise Music Festival tickets to give away but Wingers Restaurant and Alehouse will be awarding a year of wings to one special guest!
Once again the Cleveland Browns have the #1 overall pick and guess what, we'll have the Boise Chapter of the Browns Fan club on hand including Club President Dustin Kuck who will join me on air as the Browns make their top pick.
Dustin tells me while the last few NFL Drafts have led to miserable results for the Browns and their fans but based on the current offseason transactions both with players and coaches, there is a ton more optimism the Browns will make the right football choices with their 2018 selections.
One of the biggest questions is where will former Boise State linebacker Leighton Vander Esch be selected?
Right now mock drafts are all over the place following rumors Vander Esch was red-flagged by the NFL because of a neck injury he suffered in 2016. Vander Esch has called the rumor irresponsible reminding everyone he received a 4 out of 5 on his medical report.
None the less the rumor mill may cost Vander Esch a top 10 selection but he'll most likely go in the first round. As of April 17, Vander Esch was ranked as high as 17th in a CBS mock draft, in the mid 20's in most drafts and not in the first round at all by some.
Of course, that's why they are called mock drafts, no one knows for sure!
So mark it on your calendar, 5-7 p.m. Thursday, April 26th, join 630 The Fan at Wingers Restaurant and Alehouse at Ustick and Eagle roads.
We'll have 50 pairs of Boise Music Festival tickets to give away, one lucky guest will win Wings for a year and there'll be food and drink specials and plenty of fun to go around.