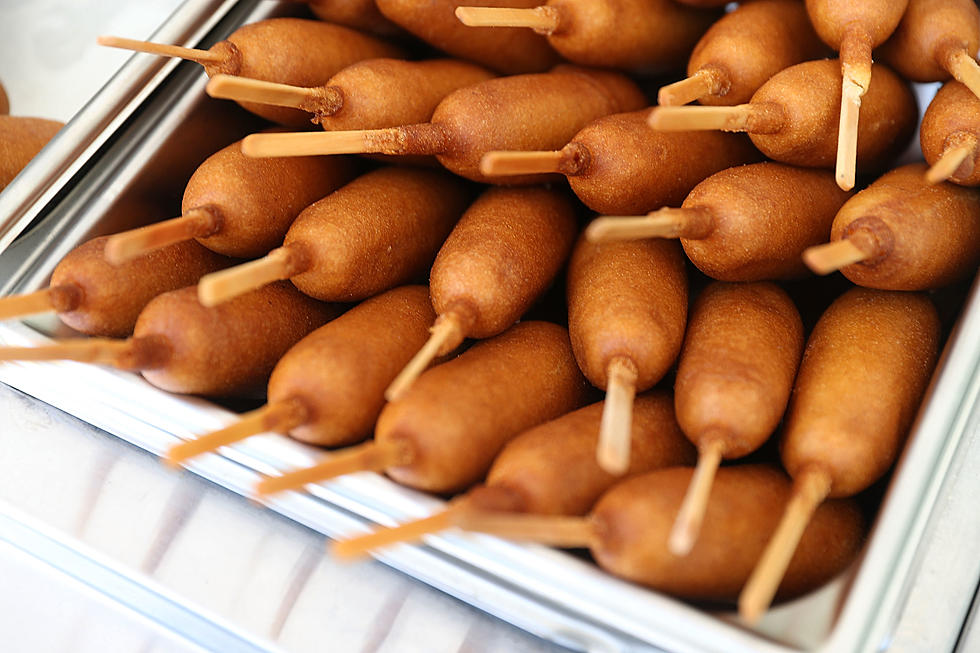 25 Delicious Food Vendors You Can Savor at the 2021 Western Idaho Fair
Getty Images
It's hard to believe that it's been over 650 days since we last sunk our teeth into an indescribably delicious Pronto Pup at the Western Idaho Fair. The clock is ticking and we're getting closer and closer to our next opportunity to scarf one down!
It's nearly impossible to answer the question "What is your ONE favorite food at the Western Idaho Fair?" It's Pronto Pups, right? No. Maybe it's gyros. Wait...an ice cream potato. See, we told you that it's nearly impossible to pick just one!
Luckily, you'll have 10 full days to eat your way through the Western Idaho Fair! It returns to Expo Idaho on Friday, August 20 and runs through Sunday, August 29. Advanced tickets for admission (which also gets you into the five ICCU Grandstand concerts on a first come, first serve basis) and the carnival rides are already on sale digitally HERE. You'll be able to buy physical tickets at Albertsons starting on Sunday, August 1!
As we count down the days, here's a little preview of some of the food vendors you can chow down on this year. Now, just a heads up these are the vendors focusing on Americana Finger Foods, Worldwide Flavors, Burgers & BBQ. We know you look forward to the sweets and treats like shaved ice, elephant ears and ice cream just as much! We'll put together another list of those soon, but if you can't wait you can check them out HERE. 
Listen to Michelle Heart mornings on 107.9 LITE-FM and download the FREE LITE-FM app.
25 Delicious Food Vendors You Can Savor at the 2021 Western Idaho Fair
A Look Back at 20 Years of Western Idaho Fair Concerts
30 Restaurants Have Opened in the Boise Area Since the Beginning of Pandemic
Opening during a worldwide pandemic that was exceptionally tough for the restaurant industry takes guts. These restaurant owners took the chance and opened their doors since March 2020.
The 17 Coolest Places in the Boise Area to Grab Ice Cream As Voted By You