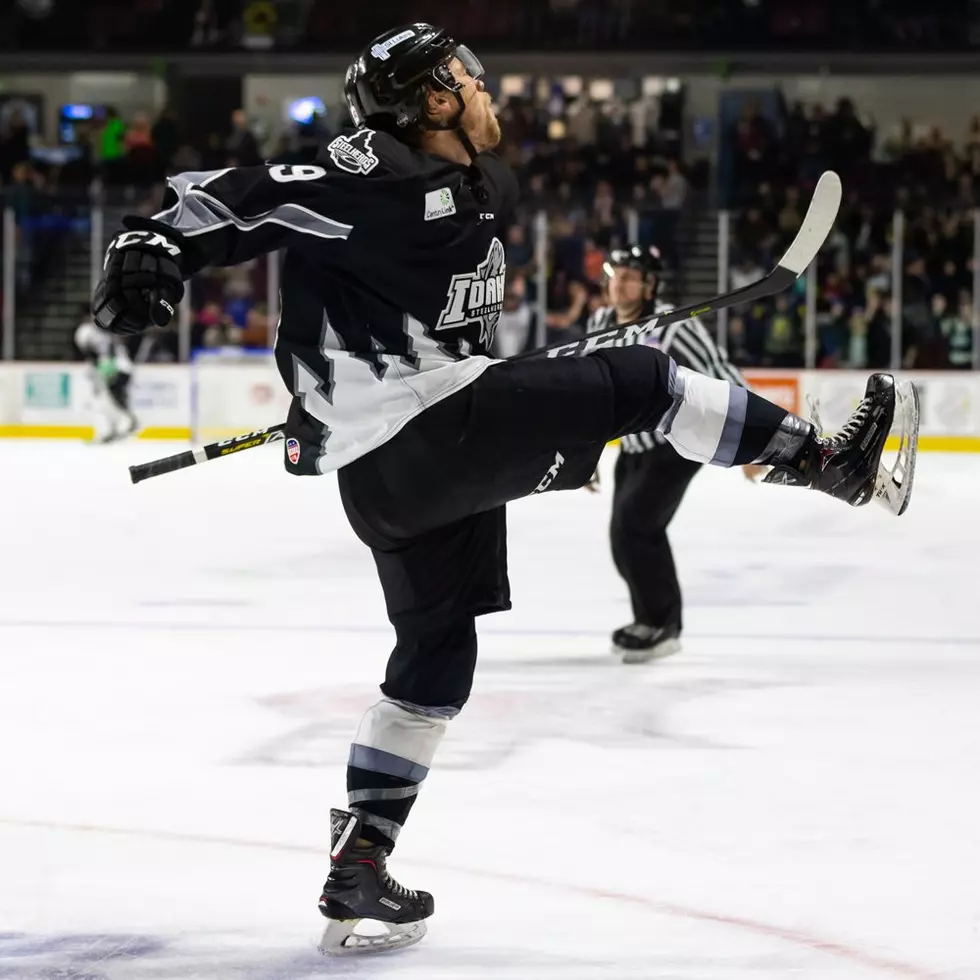 Steelheads Need a Miracle on Ice!
Courtesy Idaho Steelheads
Following last nights 1-0 loss to Tulsa giving the Oilers a 3-nothing edge in their ECHL playoff series, the playoff picture for the Idaho Steelheads tonight is pretty simple, win or trade in the hockey sticks for golf clubs.
In fact, if somehow the Steelheads were to recover for their 3-nothing hole to the Tulsa Oilers, they'll have to do so by winning four straight elimination games.
Given the fact Idaho beat Utah in four straight "overtime" games to win that first round ECHL Playoff series I'm not counting them out against the Oilers.
However, I'm not counting too high...Like maybe they can win tonight, then win game 5 Friday also in Boise but thinking the Steelheads can steal two games in Tulsa should the series extend that far...well that's like thinking team USA could beat Russia in Lake Placid!
So I'm saying there's a chance!!! I'm also saying don't buy tickets for game five until tonight's game four is in the books.
It might well be the last chapter in the Steelheads book for 2018-19.