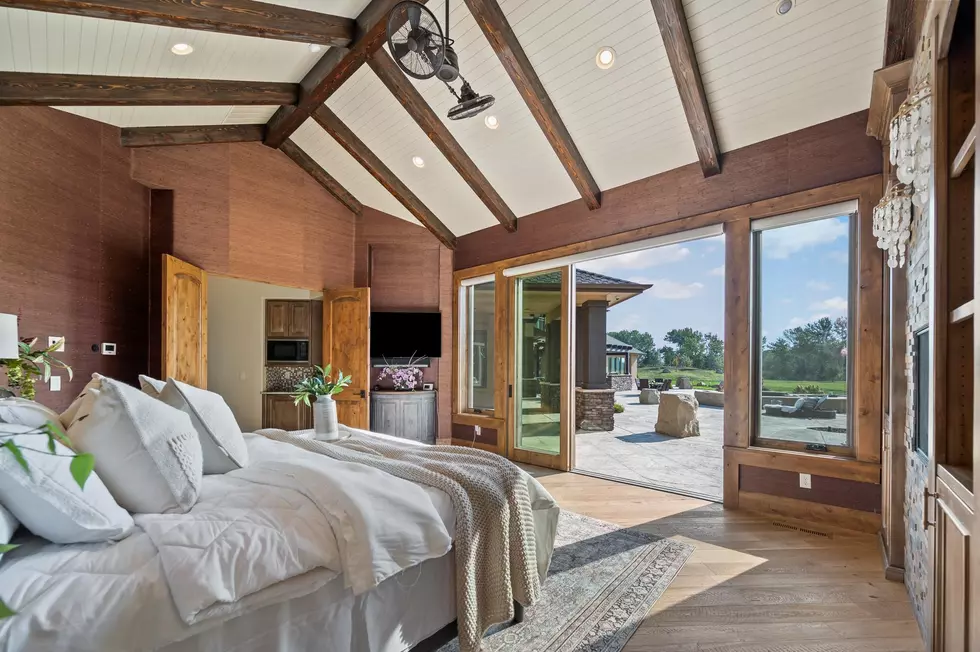 Treasure Valley's Most Expensive Home Sold And It's Not In Boise
Boise Premier Real Estate/ Zillow/ Inter Mountain MLS
The Boise area housing market is back after briefly dropping home prices. Homes prices are still falling due to high-interest rates, but the demand from out-of-state buyers continues to fuel a once-historic market for sellers.
A home we first brought to your attention last year has sold for almost $7 million. The house was owned by a former NFL great that bought a lot of property in this fast-growing Treasure Valley city before the massive price increases in the Boise area housing market.
KTVB reported that the home sold for a record price for Treasure Valley homes. Let's take a look at this massive property.
Check Out This 7 Million Dollar Home of Former NFL Great
A look at how NFL Stars live in Idaho.
The home was custom built for former Idaho Vandal NFL Pro Bowler Mike Iupati who played 11 seasons in the NFL. He was a pro bowler for four of those seasons. He played for Arizona, San Francisco, and Seattle.
The house features an indoor basketball court, a gym, every type of entertainment option imaginable. The home was built in 2017 and was part of a larger development that will now be turned into a subdivision.
Star, Idaho continues to attract residents throughout the country. The city was profiled by the Wal Street Journal several years ago due to the massive amounts of folks moving to Star from California.
Like other Idaho communities, Star has transportation challenges attributed to its growth. The Idaho housing market continues to remain stable although prices have fallen due to the historic rise in interest rates.
$4 Million True Country Home in Kuna is a Horse Lover's Dream!
Check Out This $400k Idaho Home That's Listed For Just $20,000
This house in Twin Falls is listed for $20,000 and there's a logical reason why...