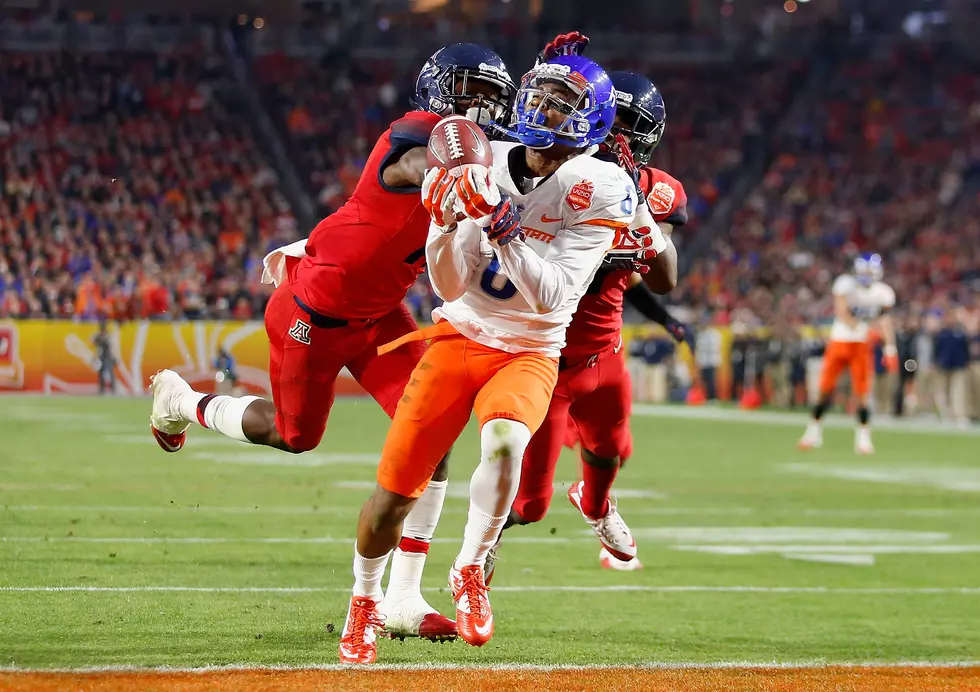 Fiesta Bowl Stars-Could They Align For Boise State?
Getty Images
Five weeks into the college football season Boise State was 3-2. Fans were grumbling while coaches and players were looking for answers.
Seven wins later (10-2) and every goal Boise State football had at the beginning of the year is still a possibility including a New Years Six Bowl, most likely their fourth Fiesta Bowl.
How that can be possible is exactly why Boise State coaches preach going 1-0 each week. Boise State has had their own demons this season in the way of mass injuries
Twenty three Broncos have started on defense this year as when one warrior fell another was there to pick up the challenge. While offensive injuries were fewer even they have mounted lately leading Bronco coaches to shuffle the deck of players to try and find the winning hand.
Meantime, Central Florida, UCF continued to win, 24 in row and counting but last week their leader, quarterback McKenzie Milton went down with a season ending knee injury. UCF will face Memphis on Saturday and should the Knights lose the football heavens may well open for Boise State.
Ranked 8th in the latest college football playoff poll UCF is one of two road blocks to a BSU New Years Six Bowl. The other is Fresno State. The Broncos are 22nd in the CFP-Poll, the Bulldogs are 25th.
A UFC loss to Memphis and a Boise State win over Fresno State would vault the Broncos to a Fiesta Bowl berth against possibly LSU.
This is certainly media talk right now because the Boise State players aren't talking about it...but they're thinking about it...I mean you can't help but think "What if."
Certainly the Broncos have to take care of business Saturday on the Blue but all of a sudden this has become a multi million dollar opportunity, not to mention a chance to wear those really cool Fiesta Bowl uniforms for a fourth time!