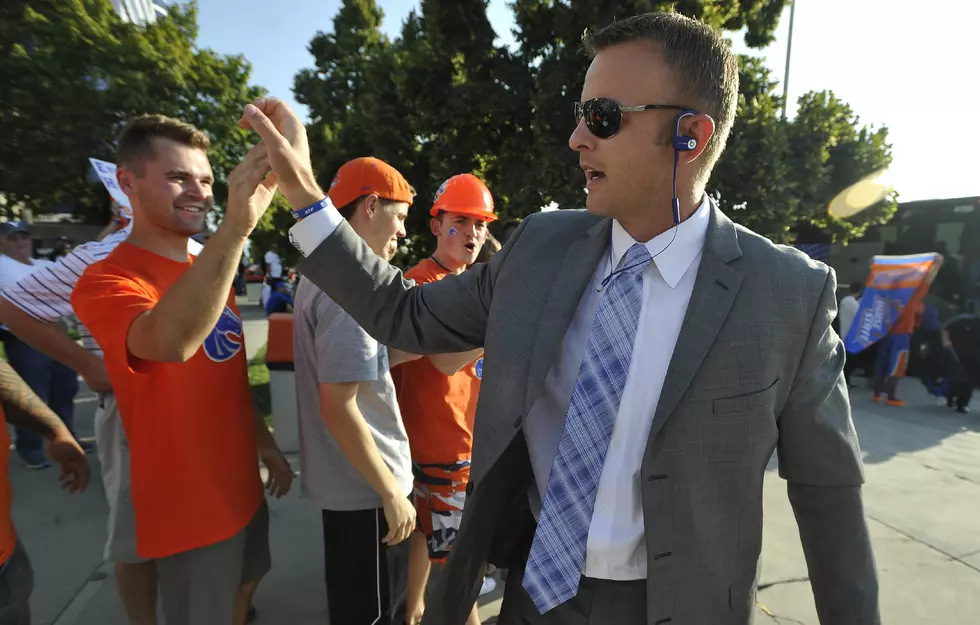 David Moa at Quarterback? Coach Harsin an April Fools Twitter
Getty Images
Everyone wants to know who will replace Brett Rypien at quarterback this fall for Boise State so on April 1st Bronco head coach Bryan Harsin took to twitter to make the announcement.
The new BSU QB said Coach Harsin is a six year veteran in David Moa. As the twitter camera swung to Moa standing next to Harsin, Moa raised his arms in victory and uttered an emphatic "YES"!
It was of course all an April Fools joke, a fun way to start the final week of spring football for the Broncos who will have their annual spring game April 6th.
On a serious qb note, sophomore Chase Cord was back on the field throwing Monday his first practice since last October when he suffered an ACL injury.
Cord is the only BSU quarterback in camp with any significant playing time and while the cupboard isn't bare with talent, experience is lacking.
Cord, who has been recuperating from the injury is a little ahead of schedule but won't see any contact until fall.
Meantime, it's pro day for several former Boise State players. Among them Brett Rypien and Alexander Mattison.The players will workout for NFL scouts, everything from bench presses to agility drills.