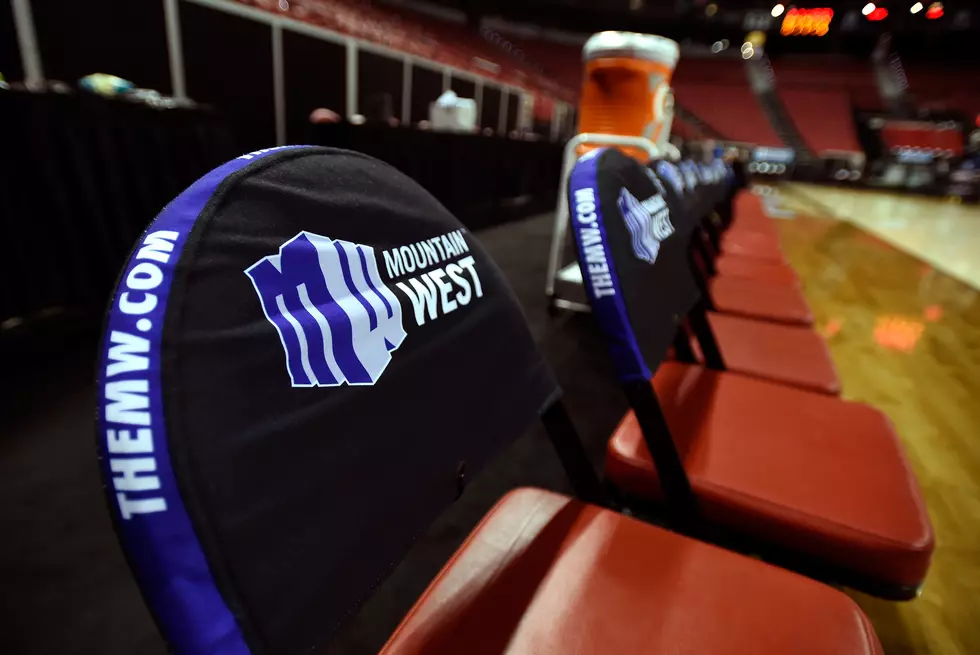 Boise State-UNLV Face Late Tip-Off
Getty Images
Three teams are now tied for third place in the Mountain West men's basketball standings. Boise State, UNLV and San Diego State are all 5-4. The Aztecs lost at New Mexico 83-70 Tuesday night and UNLV and Boise State play tonight in Taco bell Arena tip off at 9 p.m.
The late tip off is to accommodate ESPNU but it's not exactly the optimum time to start a game for local fans and students. It's a school-work night and it's safe to say Boise State will have a hard sell ion this one attendance wise.
It's bad enough TV controls the football schedule now basketball is in the mix.
meantime Utah State beat Fresno State 82-81 Tuesday in Fresno and the Aggies are now 8-2 in league nipping at the heals of the Nevada Wolfpack at 8-1. The Pack is at Colorado State tonight.
Also tonight, Wyoming at Air Force.
Here is the top tier standings for the Men: Nevada 8-1, Utah State 8-2, Fresno State 7-3, Boise State 5-4, San Diego State 5-4 and UNLV 5-4.