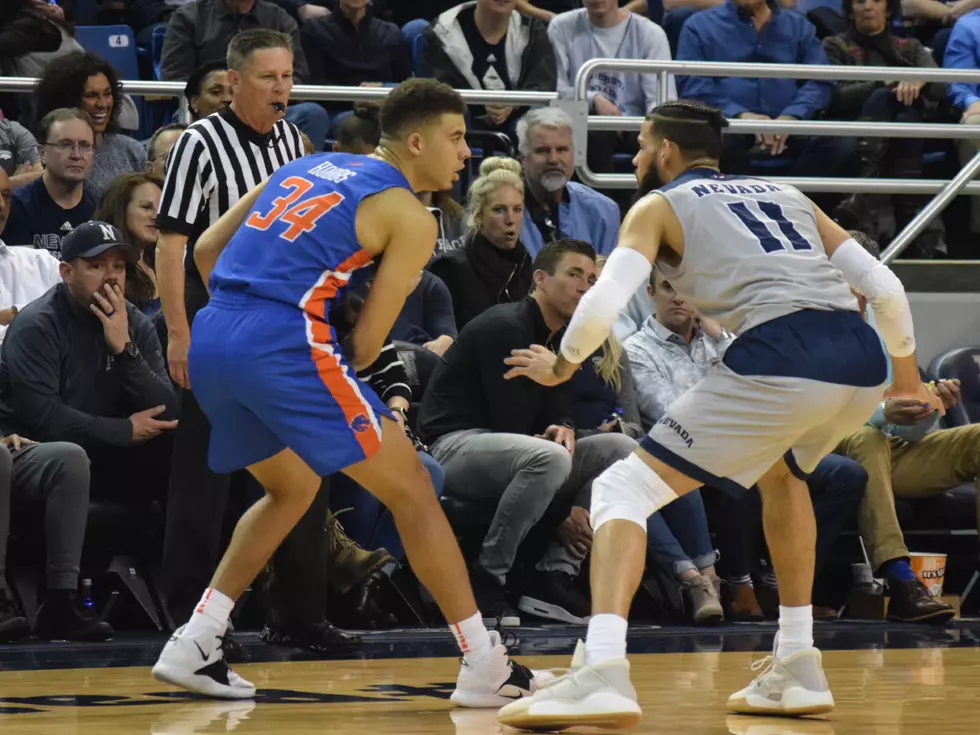 Alex Hobbs Hitting Stride
Courtesy Boise State
The day before Boise State played at 8th ranked Nevada Bronco head coach Leon Rice told a gathering of local media that Alex Hobbs was finally showing the talent for which he was recruited.
BSU is looking for a closer, someone to follow in the sneakers of Chandler Hutchison and Derrick Marks and right now the Broncos just don't have that offensive weapon.
Hobbs is the best bet and at Nevada against one of the toughest defenses in the country, he scored 21 points, a career high. Rice's assessment that Hobbs was coming into his own certainly rang true.
Still, Nevada won the game 93-73 improving to21-1 overall 8-1 in the Mountain West. Boise State now 10-12 overall 5-4 in league.
As for Hobbs,he now has three straight games scoring double-digit points. He has gone for double figures in eight of the Broncos' nine Mountain West games this season.
Justinian Jessup and Derrick Alston each scored 19 Saturday with Jessop knocking  down four 3-pointers and Alston three.
Boise State will now return home and host UNLV  Wednesday, Feb. 6 for a 9 p.m. tip. The game will broadcast on ESPNU. UNLV and Boise State are both 5-4 in league play trailing 8-1 Nevada, 7-2 Utah State and Fresno State.