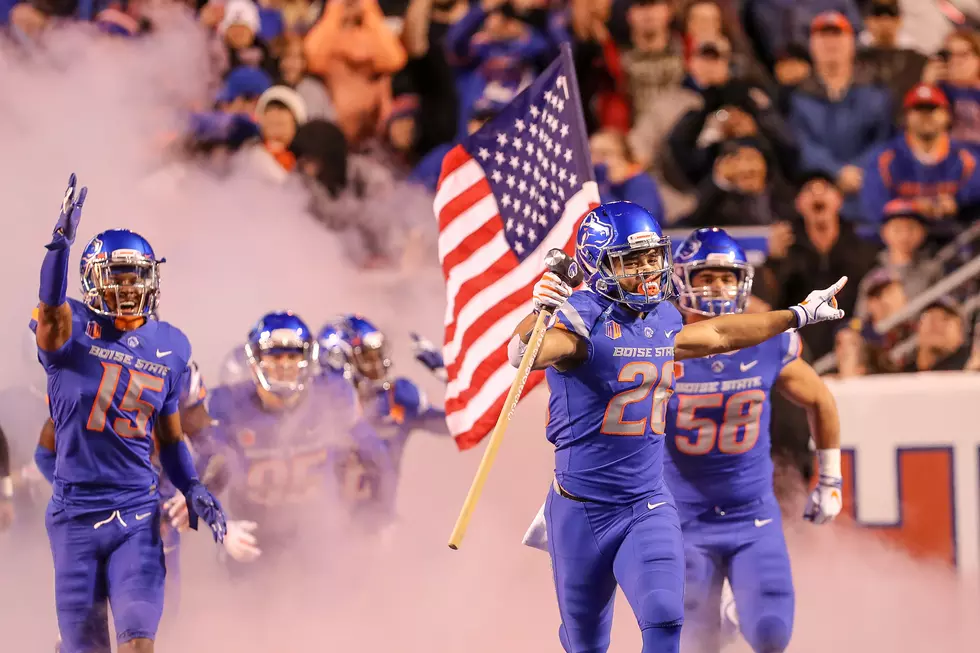 Boise State-Fresno State Tidbits
Loren Orr, Getty Images
Saturday night when Boise State hosts Fresno State for the Mountain West football title it will be the fourth time in 372 days the two teams have met on the football field.
That is the shortest span ever for two FBS teams to play one another. While rare it's not unusual in this day and age of conference title games for teams to meet on multiple occasions in one season, the span of 372 days is a record because last year Boise State and Fresno State met on back to back Saturdays because of scheduling.
Boise State is 2-1 in the last three showdowns against Fresno State but the Bulldogs lead the overall scoring 59-58.
Boise State however has gained more yardage than Fresno State, 1,213 yards to 1,130 yards.
As you see there is a pattern to BSU-Fresno State games....they're tight and Saturday will be no exception with Boise State favored by just 2 1/2 points.
Boise State and Fresno State are both 10-2 with the Broncos riding a 7 game win streak.
By the way, in conference championship games that were a rematch of a regular season game, the teams that won the regular season match up are 25-15 in the title game.
Last year BSU lost in Fresno during the regular season, winning the title game 17-14 in Boise. This year Fresno State has to play on the blue twice.
Kickoff Saturday is 5:45 p.m. and we can expect typical December 1st weather, cloudy, in the 30's with a chance of snow-rain showers.