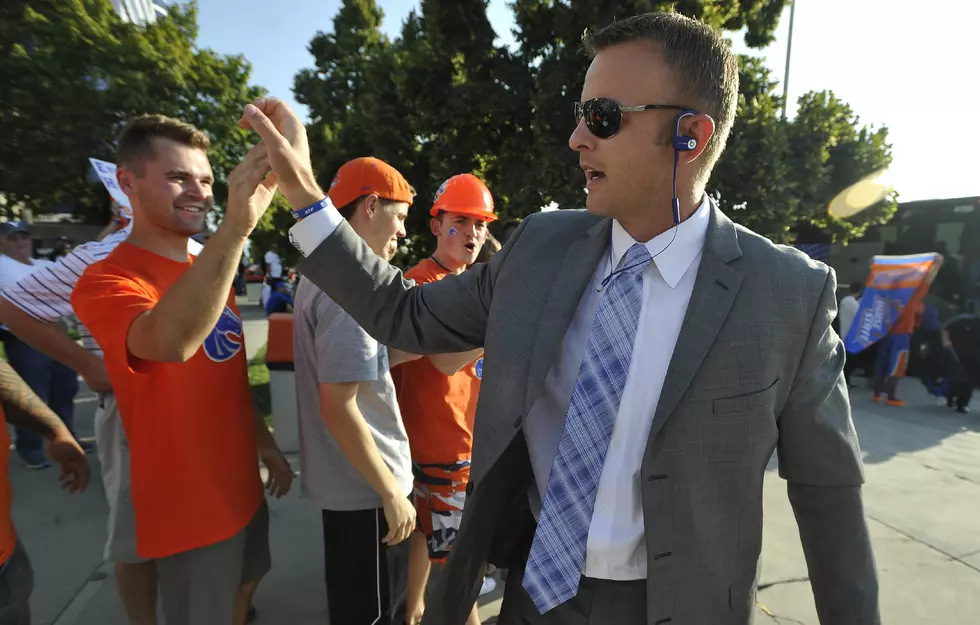 A Bryan Harsin Bucket of Incentives
Getty Images
Boise State football coach Bryan Harsin has a base salary of 1.45 million and that will jump to 1.55 million next year but it's only the tip of the incentive laden new amended deal that awaits State Board of Education approval later this week.
Along with a new list of potential bonuses Harsin would also have a buyout that isn't part of the current contract. $500,000 to be exact if Harsin were to leave after this season, $350,000 after next year and then $50,000 anytime in the future.
A small price to pay given his base salary and the potential bonus money.
Example, a $10,000 bonus for beating BYU, a $25,000 bonus for beating a power 5 team, a $100,000 bonus for winning all eight Mountain West games and even a $70,000 bonus for an improved academic progress rate plus many more financial incentives..
Based on last year's bonus performance the new deal would have more than doubled his bonus money in 2017 of $125,000 to $265,000.