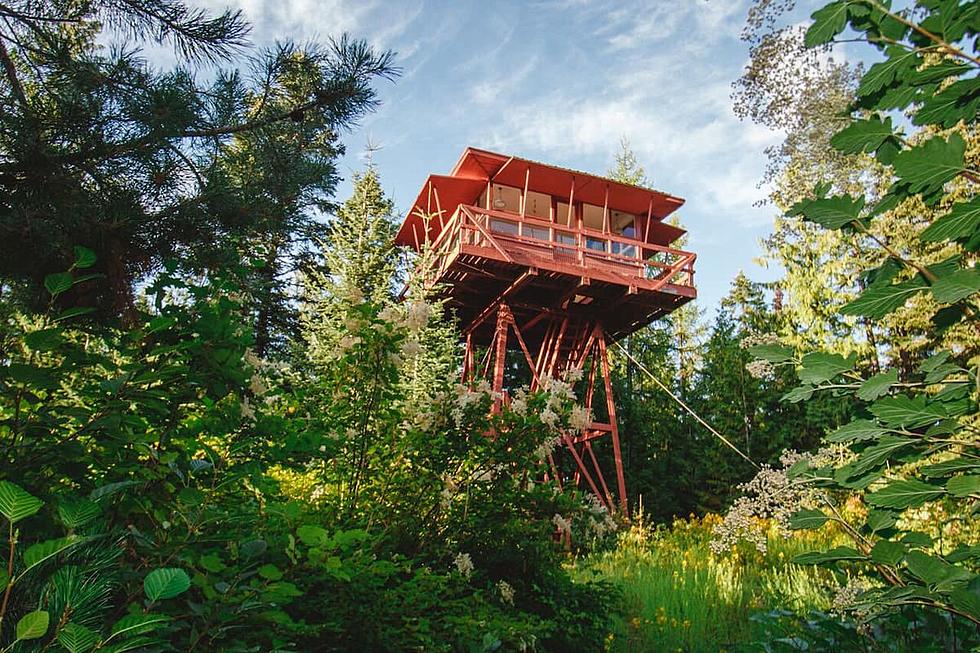 3 Idaho Summer Weekend Getaways
AirB&B
Do you remember the last time you had a three day weekend and you basically wasted it? Sure you stayed home and relaxed but by the time Saturday evening came around you were kicking yourself because you missed out on an opportunity to explore our amazing state. If you're all about nature and getting out and enjoying the beauty that the Idaho Wilderness has to offer you should never miss another opportunity. The good news is that the 4th of July and Labor day weekends are coming up and you can still plan ahead. These are my next three Idaho weekend getaways as seen in the Mandagies maybe you should make them yours as well.
SLEEP IN A FIRE LOOKOUT
"Crystal Peak Lookout is a decommissioned lookout (private property), originally located in Washington State. It was transferred to its current plot in Fernwood, Idaho where it now serves guests from all over the world in search of solace & rest.
The fire lookout is not the only thing available here – there is a wood-fired sauna on site, tons of trails to explore, and amazing views of the surrounding hills in all directions. Spend time reading a curated list of books in the lookout, sipping coffee on the deck, or simply sleeping in"
EXPLORE THE SAWTOOTH MOUNTAINS IN STANLEY, IDAHO
"Stanley is the perfect summer weekend trip from Boise if you love hiking, alpine lakes, and lots of forest land to explore.
Stay at the Redfish Lake Lodge for the full mountain experience or stay in the town of Stanley, Idaho at Mountain Village Resort. Mountain Village has its own private hot springs on the property, where you can sign up for a private hour of soaking with a full view of the mountains from the pool."
 TAKE A HOT SPRINGS TOUR OF CENTRAL IDAHO
"The mountains in the central part of the state host some of the most beautiful natural hot springs in Idaho! To maximize your trip and see as many pools as possible, we suggest taking the Banks-Lowman Highway from west to east, from Garden Valley over to Stanley, Idaho.
On this route, you can expect to find these natural pools:
Rocky Canyon Hot Springs
Bonneville Hot Springs
Sunbeam Hot Springs"
Stunning Garden Valley Cabin Has Its Own Private Hot Spring
Valley Village Glamping is Perfect For People Who Hate Camping
Valley Village is a tiny home and RV park located in Irwin, Idaho. It's about a five hour road trip from Boise. A stay in one of their "glamping" tents is about $115.