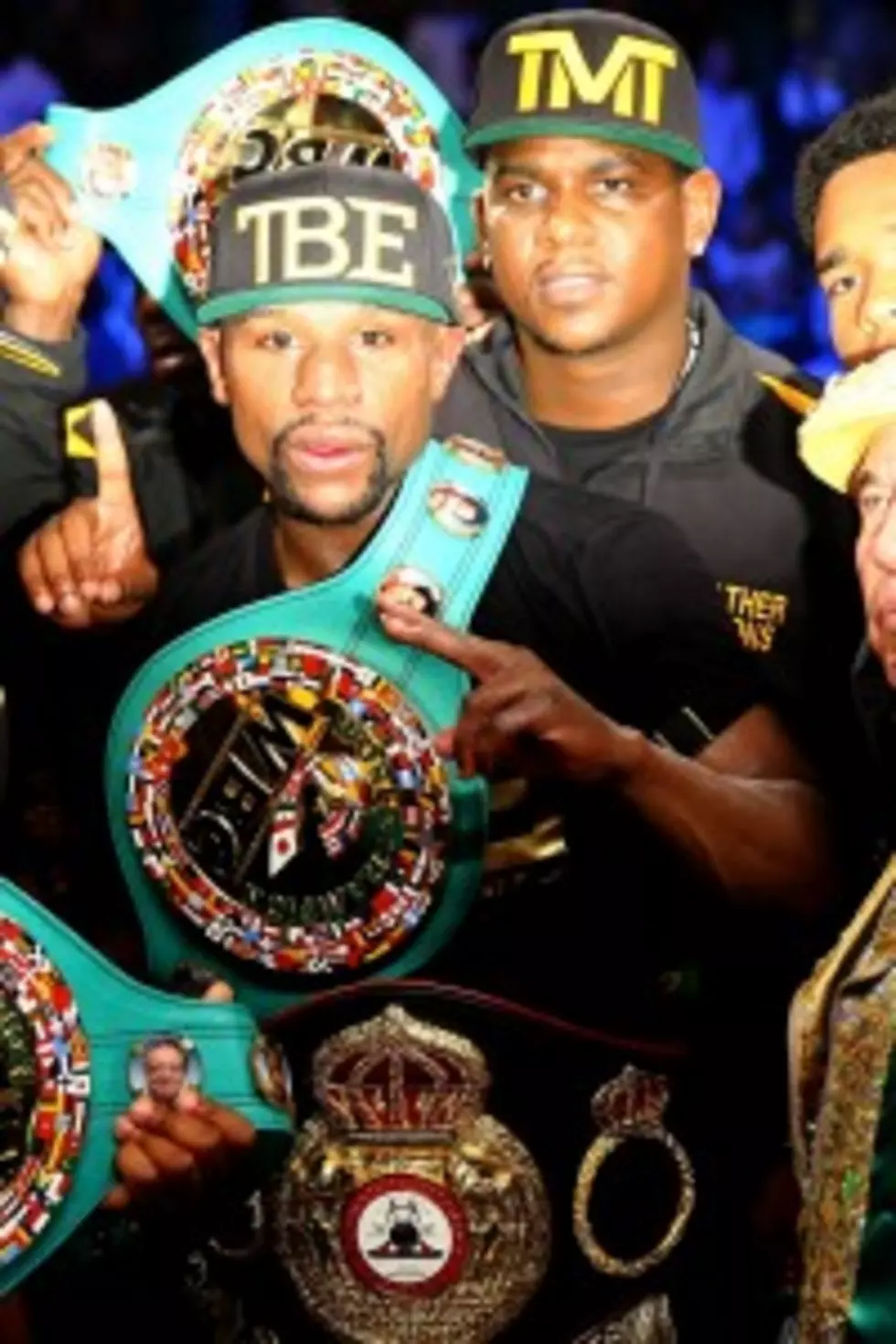 Manny Verses Floyd! It's On!
Al Bello, Getty Images Sport
It's a fight that many of us thought would never happen.  The undefeated verses the unstoppable.  It's official Manny Pacquiao and Floyd Mayweather will fight in Las Vegas on May 2nd.  Some will say that these two should've fought in 2010, then again better late than never.  The sports networks believe this will be the largest fight in thirty years.  Can you imagine the build up to this fight?  Each fighter will have their own pay per view network to air their preparation and training.
HBO subscribers will watch the adventures of Manny and his trainer Freddy Roach.  While the Showtime crowd will get the antics of Floyd and the Money Team.  It's the equivalent of Game Of Thrones Verses Homeland.  Except it's the ring and not the red carpet.
Already several ring experts have published their picks.  I expect this to dominate the national conversation in the upcoming weeks.  Win or lose, no one can say that Floyd ducked Manny anymore.  I personally wonder how much Manny has left from his years in the ring.  I believe he's never been the same since he beat Antonio Margarito.
The pay per view revenue should be the largest ever generated from a boxing event.  Legal and illegal gambling centers are expecting record amounts of money will be bet on this fight.  Both fighters will make millions whether they win or lose.  Floyd will get the majority of the gate since he's promoting/co-promoting the fight.
To quote the great Ric Flair, 'it all comes down to this,' Mayweather's undefeated streak verses Manny's record eight championships.  We're all winners on May 2nd.