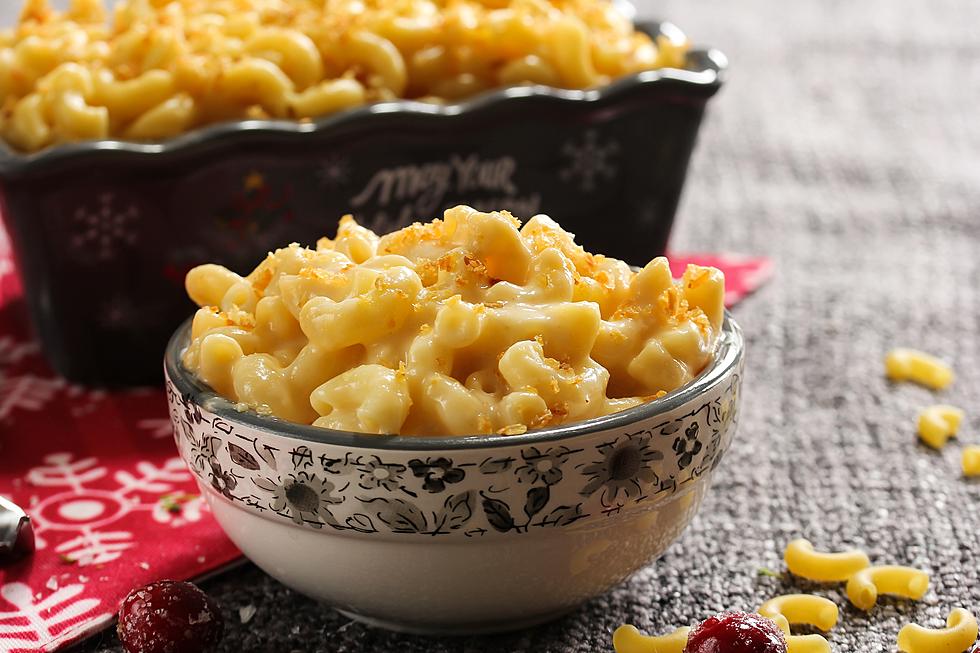 Celebrate Mac and Cheese Day with the Best in Boise
Getty Images/iStockphoto
Tomorrow is National Mac and Cheese day. A day to celebrate a glorious, easy yet complex food with so many possibilities. You cant go wrong with mac and cheese as it is loved all. According to National Today, on July 14 the delightfully filling pasta dish is celebrated. The oldest known recipe of mac and cheese dates back to the 1300s in a medieval English cookbook. It was made popular in the states when published in "The Virginia House-Wife in 1824. Then Kraft started mass producing and selling boxed versions in 1937. I also just saw today that Kraft officially just came out with a mac and cheese ice cream. I love mac and cheese but that sounds truly gross to me.
In the gem state there is an entire festival dedicated to celebrating the dish in Coeur De Lene in April. To celebrate here in Boise and the Treasure Valley, why not head to some favorite spots with famous mac and Cheese. Here are some of the top spots in town to get Mac and Cheese in Boise and surrounding areas as rated by locals and visitors from Yelp and Google Reviews
Bittercreek Alehouse
- 246 N 8th St, Boise -  Taven "If you havent tried the mac and cheese here you havent lived!" & Nathan "The cauliflower Mac and cheese was a pleasant surprise!"
BACON
- 121 N 9th St, Boise - "The bacon is great. My mac and cheese ("The MAC", named Best in the US by Food and Wine magazine)
BBQ4LIFE
- 930 S Vista Ave, Boise - Crystal "The Mac and cheese is our favorite."
The Curb
- 1760 S Meridian Rd, Meridian - Nikki "My son LOVES the adult Mac and Cheese. Loaded with Bacon, cheese and goodness."
Eureka!
- 800 W Idaho St, Boise - Russell "mac n cheese balls are the best!" & Alexandrite "The fried mac and cheese is fantastic, the garlic dipping sauce really pulled the whole thing together."
10 Barrel Brewing Boise
- 826 W Bannock St - Lee " Mac & Cheese was the best my wife said, cheesy with a little heat." & Jess  "Grrreeeat! Quinn and Mac are the best!"
Boise's Ultimate Taco Guide
If you have ever found yourself looking for some tacos in the Treasure Valley, this is the guide you'll need to keep in your favorites. Check out Boise's Top 35 Taco Spots, here!
The 17 Coolest Places in the Boise Area to Grab Ice Cream As Voted By You
30 Restaurants Have Opened in the Boise Area Since the Beginning of Pandemic
Opening during a worldwide pandemic that was exceptionally tough for the restaurant industry takes guts. These restaurant owners took the chance and opened their doors since March 2020.