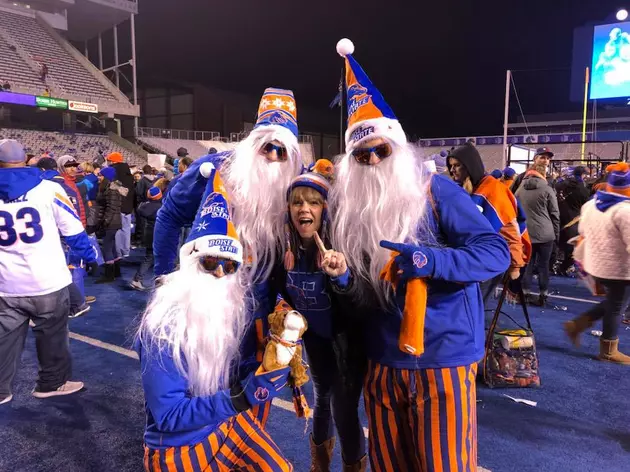 Boise State to Face Oregon Ducks in the Las Vegas Bowl
Michelle Heart, Townsquare Media
Saturday's crowd for the Mountain West Championship game might have been the smallest for a BSU home game since 2003, but it was certainly the loudest crowd the entire season!

Saturday night's 17-14 victory over the Fresno State Bulldogs earned the Broncos another trip to the Las Vegas Bowl!  This year's Las Vegas Bowl is set for Saturday, December 16th at UNLV's Sam Boyd Stadium. If you've got your company Christmas party that evening, don't worry...kickoff is much earlier than a typical Broncos game! Kickoff is scheduled for 1:30 p.m. on ABC.
Boise State's no stranger to the Vegas Bowl.  They played in it (and won) three consecutive years under Coach Pete, from 2010-2012. They're no stranger to their opponent either! It's been confirmed that Boise State will face Pac-12 foe, Oregon this year!
Tickets are on sale now and can be purchased through Boise State's Athletic Ticket Office HERE. According to the university, season ticket holders will get their seats based on their priority rank if they purchase tickets by 5 p.m. on Tuesday. Buying tickets through the university means you'll be seated with the rest of Bronco Nation and means that if you have any problems with your tickets at all, you'll be able to place a call to Boise for customer service even on game day.
As for our opponent, the Ducks are 7-5 this year and went an unimpressive 4-5 in their own conference. BSU's got the upper hand in the short series against the Ducks with a 2-0 record. They defeated the ducks in Eugene 37-32 in 2008 and on the Blue (yes, this was the year of the fight) 19-8 in 2009.