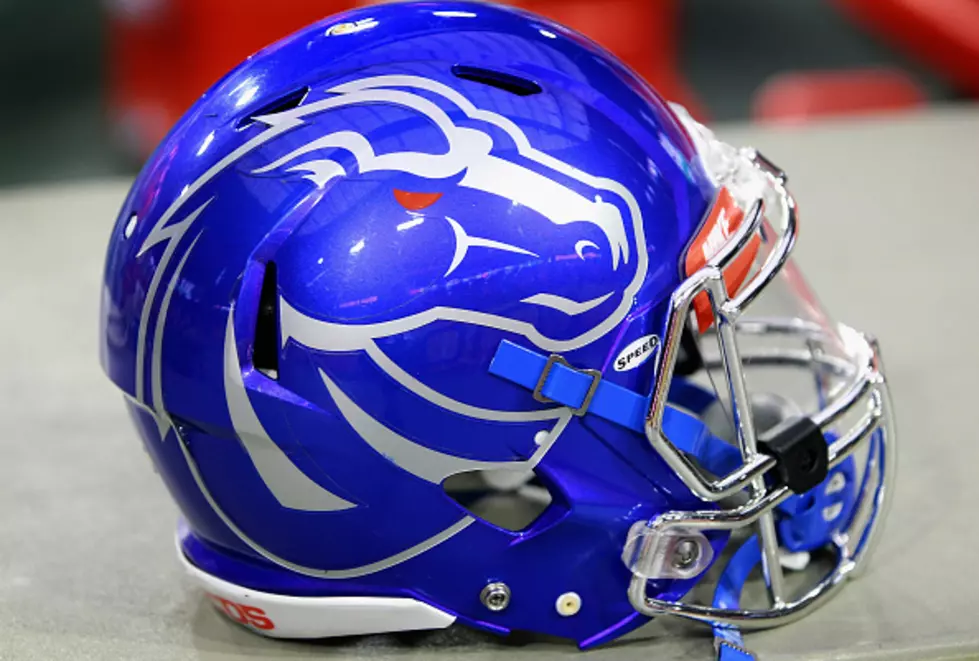 Boise State Eyes California Quarterback
Getty Images
Boise State football signed 15 players to national letters of intent yesterday but not one of those was a quarterback. That doesn't mean the Bronco's aren't looking for a signal caller and in fact, according to 247 Sports Boise State is in the running to land Carl Richardson of Salinas High school in California.
Richardson is a 6-4 205 lb pro-style quarterback who was in Boise for an official visit earlier this month.
Right now it appears the Broncos are competing with Washington State, Fresno State and Nevada for Richardson's signature.
When asked by 247 Sports if he was leaning in any on direction, Richardson said:
"I don't have a favorite right now, but Boise State is probably recruiting me the hardest right now and they're currently calling me the most," said Richardson
Obviously Boise State has both Hank Bachmeier and Chase Cord coming back next year. Bachmeier was 7-0 as a true freshman starter before injury and now he can't get his job back from senior Jaylen Henderson who will start his fourth straight game at quarterback when BSU plays Washington Saturday in the Las Vegas Bowl. Henderson is 4-0.
If this season says anything, it says anything can happen at the quarterback position and you can never have enough good QB's!
Boise State had coach Bryan Harsin says the Broncos will sign a quarterback to it's 2020 recruiting class and right now the focus seems to be on Richardson.
Remember, yesterday was only the start of the early signing period so the 15 players inked are just the foundation of what Harsin and his coaches are building for the future. Already the class of 2020 has been rated the best in the Mountain West, just as it was last year.