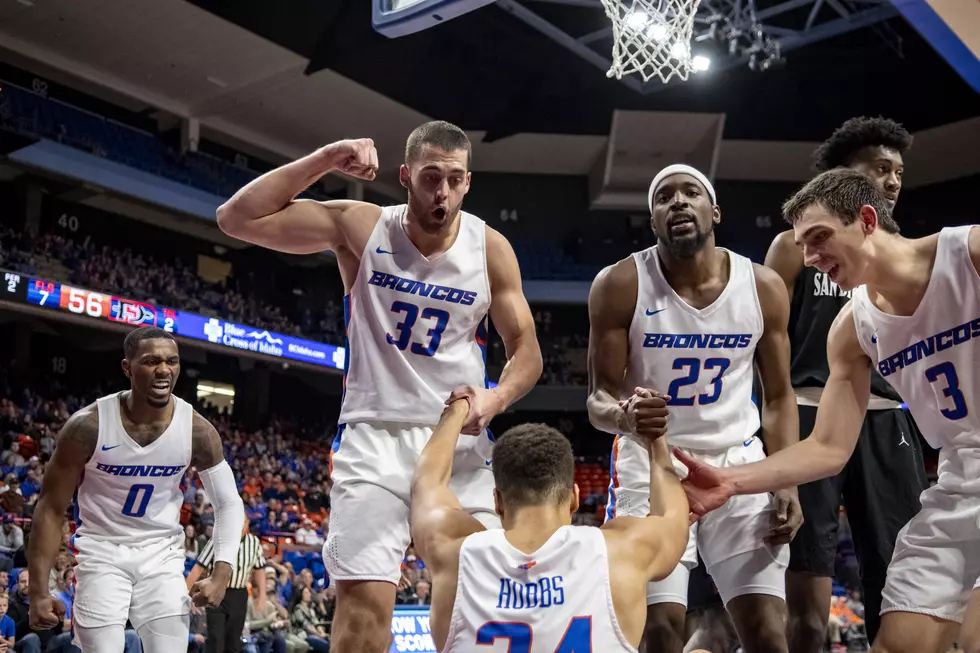 Boise State Among Top Four in Mountain West Basketball
Boise State University
After one week of the Mountain West basketball season the Boise State Broncos are one of four teams at 2-0 in league play. Fresno State, New Mexico and UNLV are likewise.
The Broncos won games at Wyoming and then returned to Boise to demolish San Diego State 88-64.
Derrick Alston a walk on in 2016 led the Broncos with 30 points against the Aztecs as the Broncos played their most complete game of the year.
The Broncos don't play again until this Saturday when they travel to San Jose State and then Nevada Tuesday January 15th.
Speaking of Nevada, the Wolfpack was ambushed by the New Mexico Lobos in The Pit 85-58 for their first loss of the season. Nevada is now 14-1 overall and 1-1 in Mountain West play and today fell from 6th to 14th in the latest AP College basketball rankings.
March Madness may officially still be a couple of months away but don't tell that to Mountain West teams! Nevada dominated the non-conference scheduled while Boise State struggled and now the conference season has begun just the opposite.
Obviously it's early and nobody expects Nevada to go away in fact they are clearly the league favorites but for one weekend we saw that anything can and will happen this year in the Mountain West.
Fresno State, Boise State, UNLV and New Mexico all 2-0 to start the conference slate!