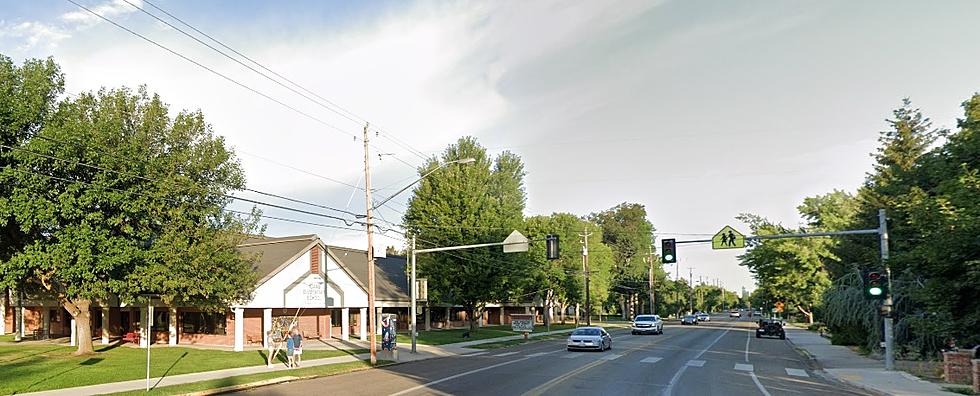 Remember When Boise Had a Roller Coaster on Warm Springs Avenue?
Image via Google Maps
The Boise Fun Spot closed sometime in the late '90s, so many of you still have very vivid memories of riding it's "Mad Mouse" style roller coaster or getting sick on the Tilt-A-World. Did you know that the Fun Spot wasn't Boise's first amusement park?
If you've ever browsed through Boise postcards at the airport or during checkout at one of are amazing local businesses, you're familiar with the original Natatorium. I'm not talking the outdoor pool and Hydrotube that's you know and love today. I'm talking about the impressive structure that was at one time nicknamed the Taj Mahal of the West and was one to the second largest indoor pool in the nation. According to Greenbelt Magazine, the it was built to look like a Spanish palace and was a bit of one in its own right. In addition to the pool, it was a hub for dancing, billiards, card games, dining and socializing in one of the Nat's Turkish baths, hot tubs, steam tubs or bar.
Boise's first amusement park opened next door to the original Natatorium in 1910. The White City Amusement Park was actually Boise's first public park! According to the East End Neighborhood Association, it was home to a joy wheel (which we can only assume is what in 2021 we call a Ferris Wheel,) fun factory, mini railroad and a skating rink. White City was also part of Boise's rich history of hot air ballooning. It was a popular launch site for pilots back in the day.
But the really impressive part of the park itself? It's full size wooden roller coaster, which was they called a "scenic railway" back in the early 1900s. I wish I could find specs on how tall it was and how fast it was, but unfortunately clubs like the American Coaster Enthusiasts that do a fantastic job cataloging details like that weren't around until almost forty years after White City was torn down.
In 1934, the Natatorium was severely damaged in a windstorm, was condemned and torn down, leaving only the pool behind. White City was torn down a few years later.
We may never get to know what a ride on that wooden coaster was like, but thanks to Gordon Roberts, a member of the Idaho Virtual Reality Council we have a better idea! He spent over 400 hours creating a virtual reality restoration of that area of Warm Springs in it's prime. That included a ride on the coaster!
Vintage Postcards Show Off 10 Mesmerizing Places That Vanished From Boise
A Historic Look at 9 Nightclubs, Restaurants and Stores At Boise's 6th and Main
Have you ever spent time reading some of the nomination forms for the historic buildings in Downtown Boise? The one submitted in for "Old Boise" included a lot of your favorite party spots and restaurants near 6th and Main. Do you know what these buildings used to be? Scroll through and check it out!
Risqué Business: Historic Idaho Brothel Selling for Just $48 Per Square Foot