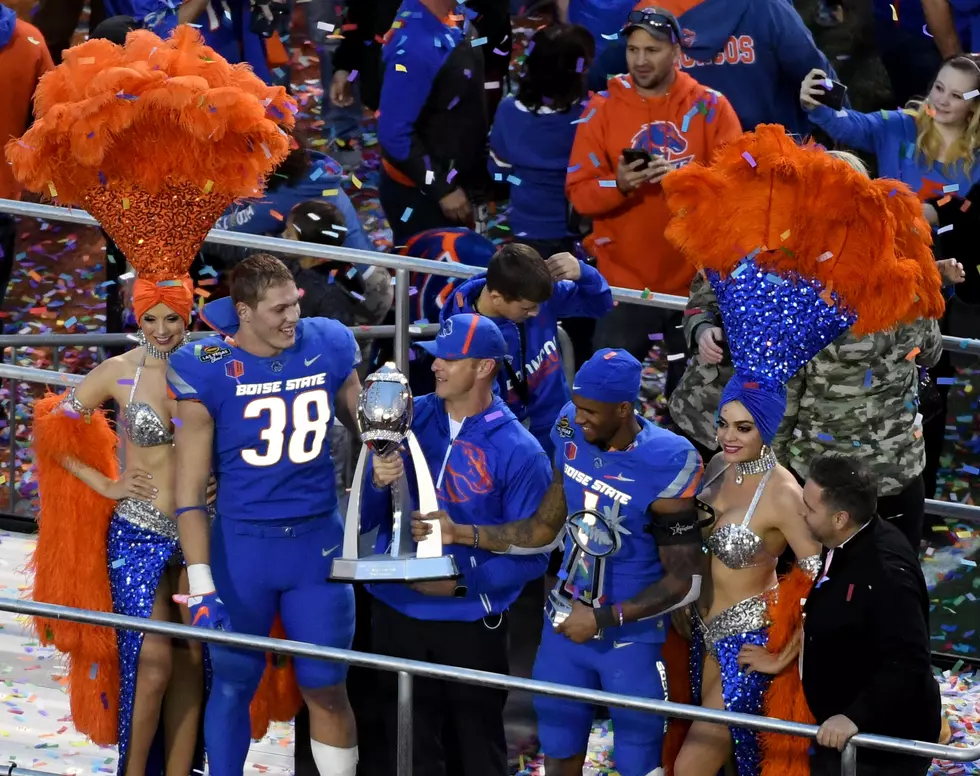 A Hype Tsunami in 2018 For Boise State Football
Getty Images
Coaches just love it when everyone picks their team to be the best of rest! Not really, in fact it drives them crazy and right now Boise State football coach Bryan Harsin has a lot to be crazy about.
In 2015 his team was ranked 23rd in the pre-season but that pales by comparison to this years top 20 marks as high as number 14.
According to the national media Boise State should already be awarded a New Years 6 Bowl Bid and the Mountain West Championship.
The hype tsunami is being powered by the broncos 11 win season a year ago and the returning veterans especially QB Brett Rypien who will be a senior.
Coach Harsin has already told his team to ignore the hype and in fact if you happen to see Harsin over the summer here's a quick tip....don't ask him about the rankings!
Vegas has already made Boise State a 9-point favorite over Troy in the season opener in Alabama. Coaches just love this stuff....not!
Ratings are for the fans and the media coach will tell you and while it's nice to hear all the talk of pre-season accolades, that's all it is right now...talk
Certainly a lot of the respect Boise State gets is because of their success putting players in the NFL and because the Broncos have done an excellent job recruiting and continue to get stronger with a pair of 4-Star recruits verbally committed to 2019.