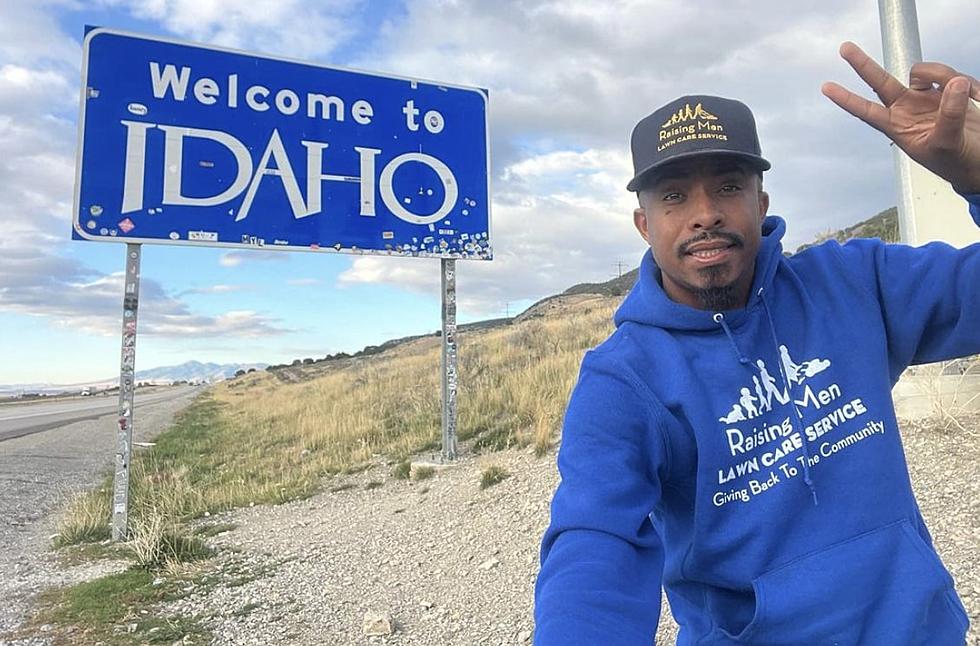 Idaho Man Wins Viral Internet Challenge, Lands Massive Prize
Credit: Instagram/rodneysmithjr
It's always great to lend a helping hand when possible and one thing's for certain folks from Idaho have always been good at that. When it comes to a fun challenge that includes positivity nothing is as cool as The 50 Yard Challenge started by Rodney Smith Jr. of Raising Men & Women Lawn Care Services.
This challenge encourages kids from 8-17 to mow 50 lawns for free for the elderly, disabled, single parents, veterans, & anyone in need of help in their town. When accepting the challenge the kids get to give back to the community as well as receive prizes from Raising Men & Women Lawn Care Service. Once you cut 10 lawns you will receive an orange shirt, 20 lawns you receive a green shirt, 30 lawns you receive a blue shirt, 40 lawns you receive a red shirt, and for 50 lawns you receive a black shirt. All you need to do to enter is send it a picture of you holding a sign that says "I accept The 50 Yard Challenge" and you are good to go!
The best part is once you reach the goal of 50 lawns Rodney Smith Jr. will come visit you and present you with your black shirt as well as a brand new lawn mower, weed eater, and a blower! All by creating and doing good for your community.
The 50 Yard Challenge In Idaho
Congratulations to Matthew!
Just last month one boy from Amiro, Idaho completed the challenge and received a shirt from Rodney and the Raising Men & Women Lawn Care Services crew! He was featured on all of the social media platforms for helping out his community and was a local celebrity! Matthew is a great citizen and volunteer and did an awesome job helping out around Amiro.
TikTok User Gets Roasted For Returning to California From Idaho
Why are people so mean in the comments? We're better than this, Idaho...
Gallery Credit: Credit: Mateo, 103.5 KISS FM
With Over 3 Million Views, This Boise TikTok Inspires All
If you haven't seen this yet--you're going to want to watch.
See the whole video for yourself, below
Gallery Credit: Credit: Mateo, 103.5 KISS FM